Andros has been gifted with a lot of lovely beaches. The beaches on Andros are, in my opinion, at least as nice as the ones on Naxos, and that is a very good rating. The most popular beaches are located in Batsi, and between Batsi and Gavrio.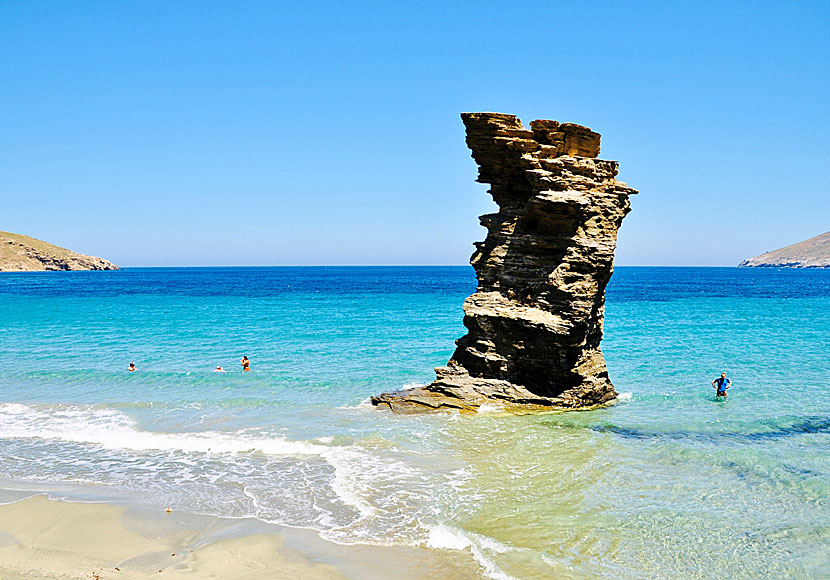 Tis Grias to Pidima beach on eastern Andros.
My favourite beach is the one you see in the picture above. It is called Tis Grias to Pidima, located north of Ormos Korthi on eastern Andros. If you are staying in Batsi, you have about 30 kilometres to drive to this spectacular beach.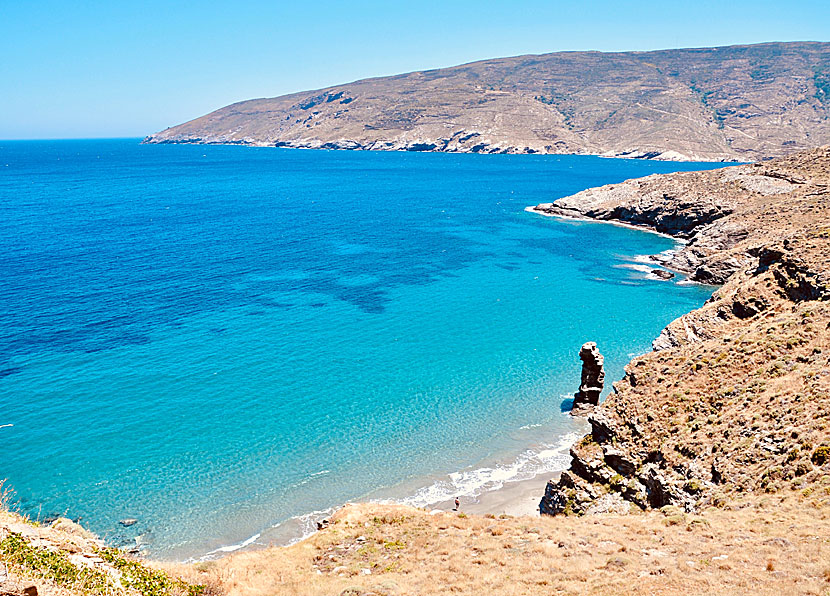 Tis Grias to Pidima beach with the spectacular cliff.
The reason I think Tis Grias to Pidima beach is the best on Andros is not that it is fantastic, it is the cliff that makes me just love this beach. Like so many other beaches on Andros, this is also a sandy beach. The only downside is that there is almost no shade and there is no taverna.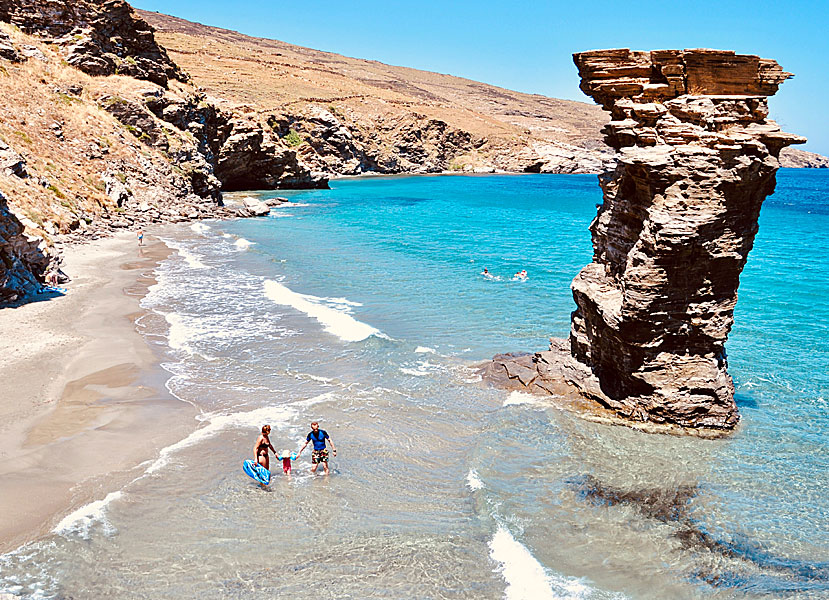 The beach is child-friendly, but the path leading down to the beach can be a little scary to walk.