In 1971 Greek scientists discovered bones of a long-extinct specie of dwarf elephants. According to Nationalencyklopedin (a Swedish language encyclopedia) there should have existed dwarf elephants on more islands in the Mediterranean. Why the elephants disappeared or died out, no one can say for sure. Tilos' volcanic neighbouring island of Nisyros have had a number of big volcanic eruptions over the years and probably the elephants became extinct at one of these eruptions.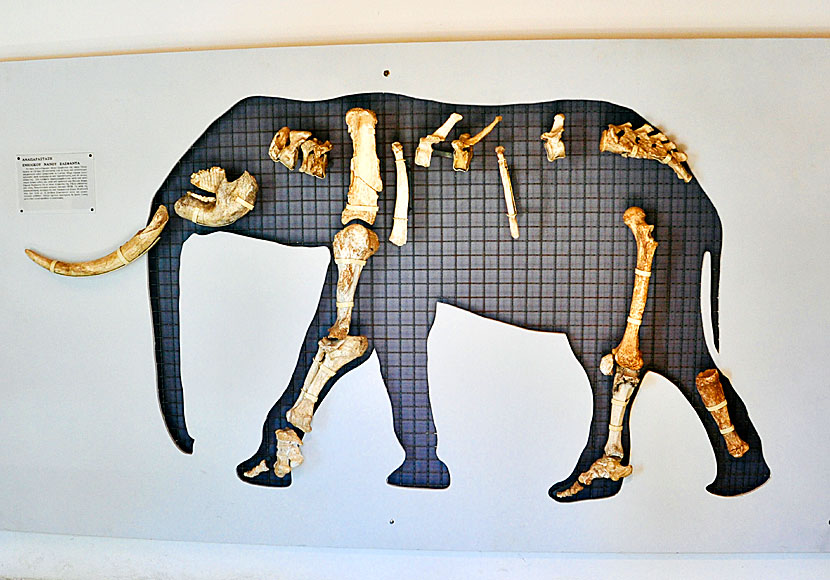 The elephants were around 1.20-1.50 meter high, compared to the African elephant that may stand 4 meters tall at the shoulder. One can only imagine how cute the elephant babies must have been.
The Harkadio Cave, where the elephant remnants were found, lies almost in the centre of the island, along the road to Megalo Chorio. There is not much to see except a hole in the rock. Scientists are still excavating and therefore is the cave not open to the public. Outside the cave there is an amphitheatre where concerts are given sometimes.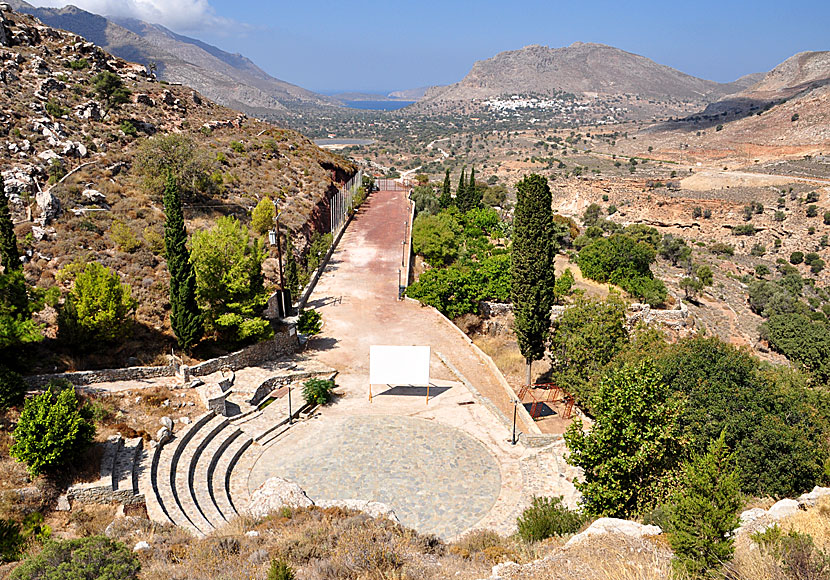 View over Eristos valley from the Harkhadios cave where the elephants were found.