Portara, a magnificent remnant of the ancient Temple of Apollo and something of a trademark of Naxos, is the most visited and important attraction in Naxos Town.
Many believe that the temple was dedicated to Apollo, others consider that it was erected in honour of Dionysus. The temple was built around 500 BC and ambitions were high. It would be one of the largest temples of its time, 24 metres wide, 55 metres long and 13 metres height. But the temple was never completed. By the way, Portara means "the big door" in Greek.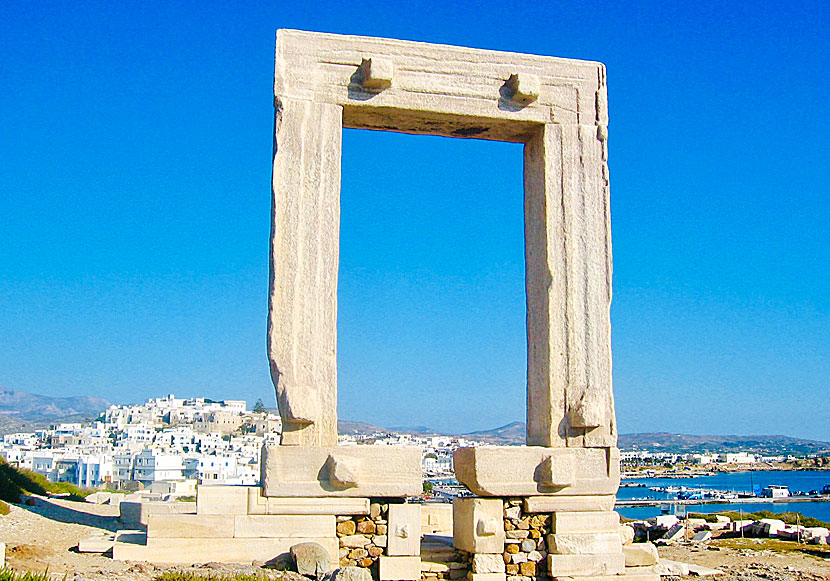 There is only remains of the temple today: the Portara itself, a bunch of marble blocks and parts of columns. Crowds of tourists gather on the small island where the Portara stands every evening. A narrow causeway connects the island with the mainland. The sunset from here is one of the most beautiful you can imagine, many come early to get a good spot, some bring cheese, crackers and wine.
You may not under any circumstances miss to see the sunset from here. It is just as spectacular as the sunset on Santorini.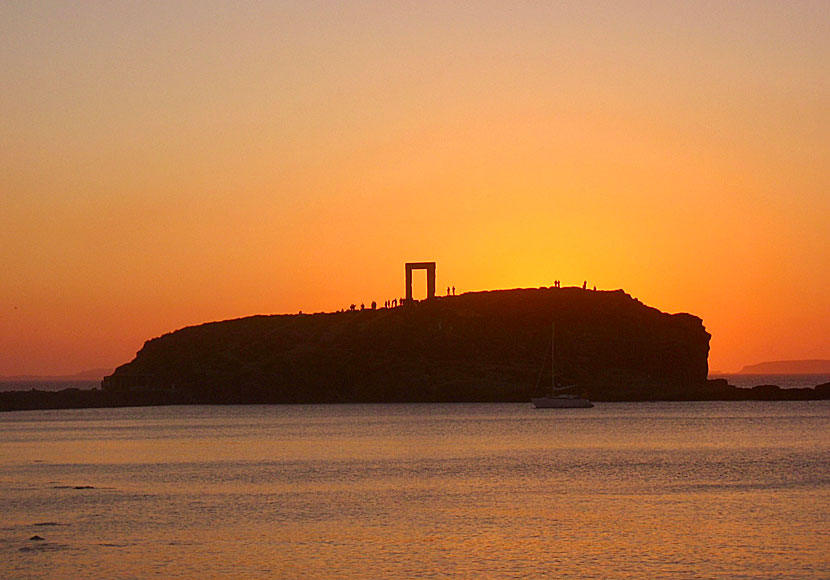 Every night many gathered to watch the sunset from the small island.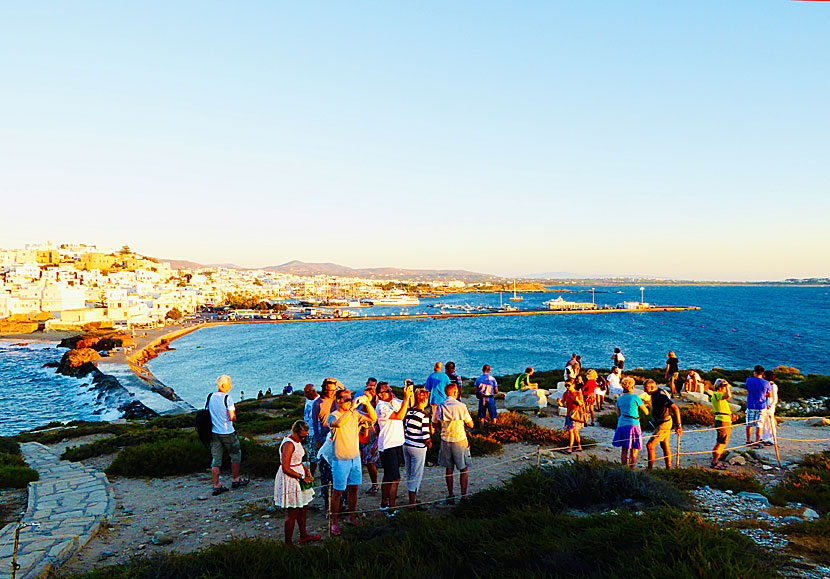 Everyone is photographing the sunset and Portara...