I think that everyone who travels to Lesvos should visit Skala Sikaminias. Especially if you are staying in Eftalou, Molyvos, Petra or Anaxos. There are excursion boats every day to Skala Sikaminias from Molyvos and Petra.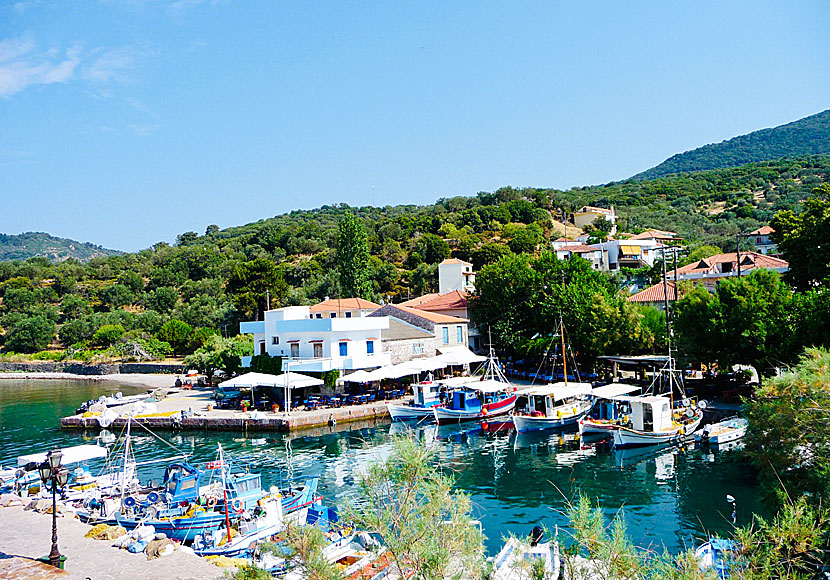 Skala Sikaminias.
From Molyvos it is about 14 kilometres to Skala Sikaminias if you drive the coastal road, but that road is not in such a good condition, so it is better to drive through the village of Sikaminia, then it is 19 kilometres to drive. You can also go by excursion boat from Molyvos and the other tourist resorts.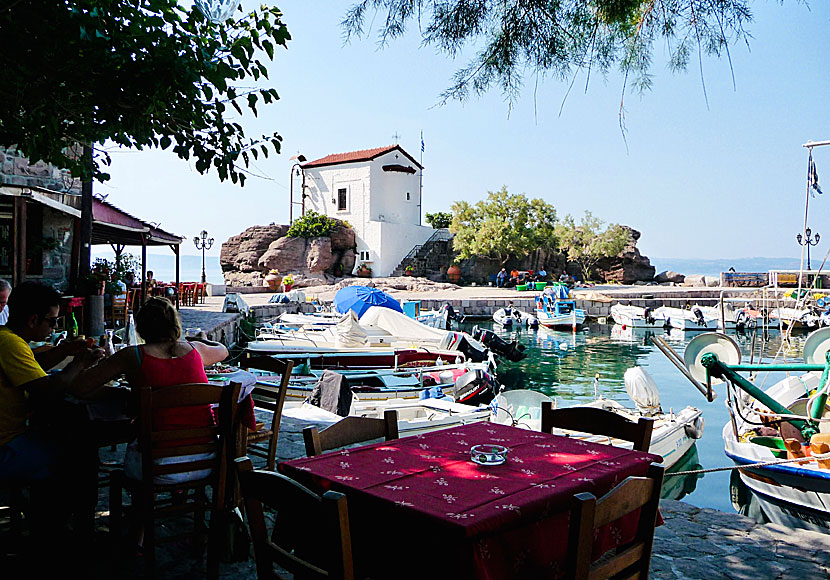 Restaurants in Skala Sikaminias.