One of the best things about Emporios is Harry's Restaurant located in a lush garden a little bit above the beach. You feel welcome as soon as you walk the narrow path, bordered with flowers, leading to Harry's. Usually I choose to eat at a waterfront taverna, I want to see the sea when I eat. But Harry's is an exception.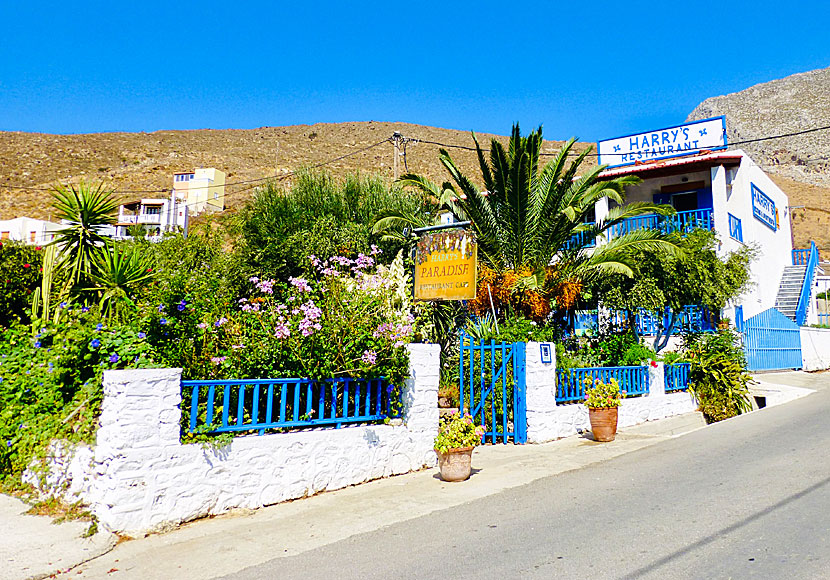 Harrys Restaurant in Emporios.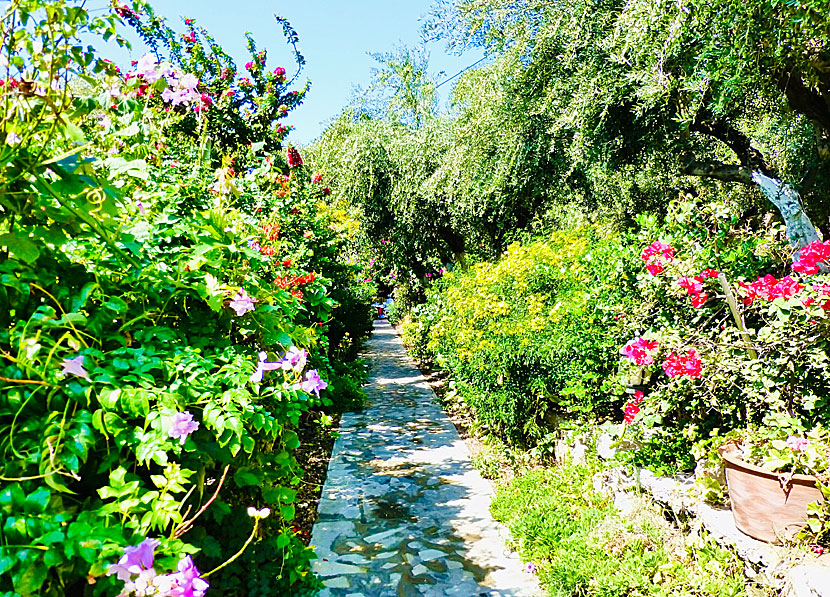 The beautiful entrance to Harrys Restaurant.
You sit in a small cosy garden and eat. It is truly an oasis of rank. But that is not enough, the food must also be good, and I promise, the food is fantastic. They serve genuine Greek home cooking, often prepared with vegetables from their local production. Do not miss.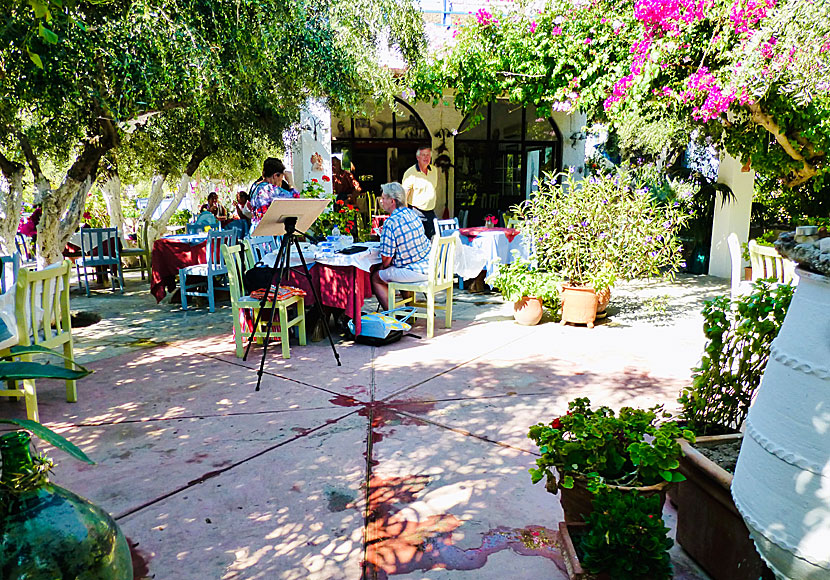 The beautiful courtyard of Harrys Restaurant in Emporios.
ACCOMMODATION IN EMPORIOS
If you are staying overnight, I can guarantee a peaceful existence. I myself have not stayed overnight in Emporios, but I would love to do it, just to experience this cosy village in late evenings and early mornings.