Agios Theodoti beach is located on eastern Ios, about 10 kilometres from Chora. The drive there is very beautiful, and you will meet a lot of goats. When approaching the beach you will see the view over the sea and Agios Theodoti beach from above. The beach is long and consists of sand and gravel, in its places it is a bit stony.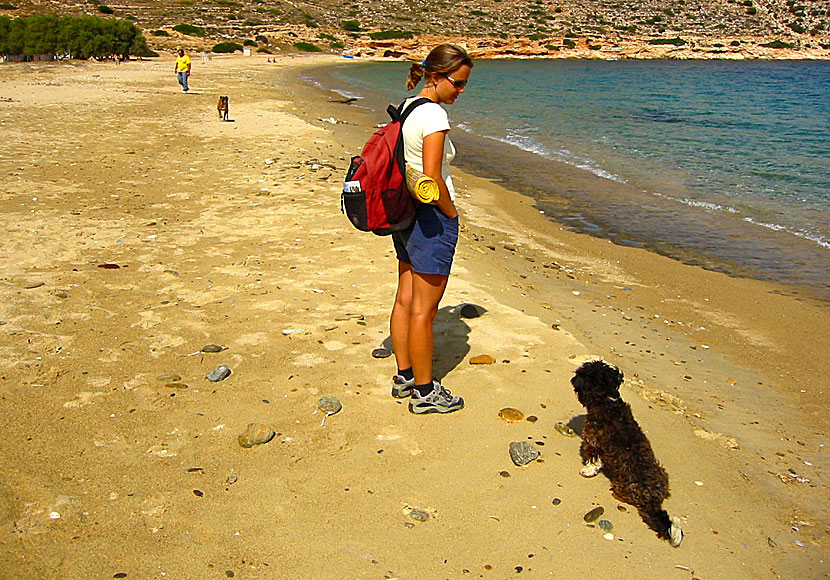 The beach is not really much to cheer for.
Agios Theodoti was once difficult of access, only a few visited the beach. Now the road is wide and paved, yet the beach do not have many visitors. Here is plenty of room, even in high season. There is taverna and a hotel.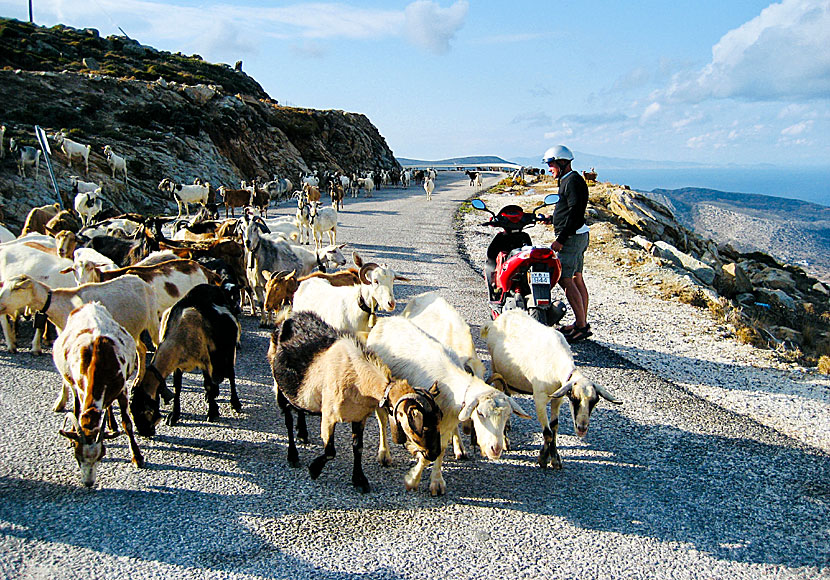 There are often many goats on the road to Agios Theodoti and Psathi.