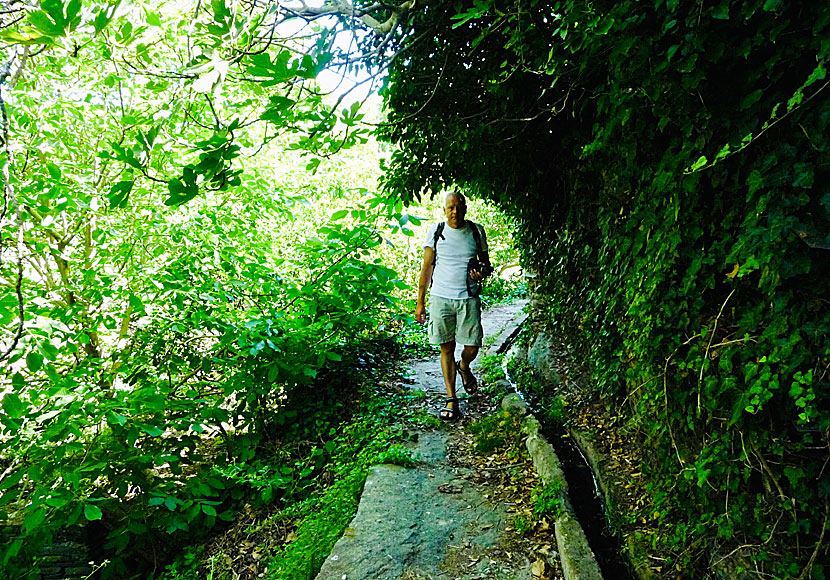 Once you have passed through the small village, follow this path.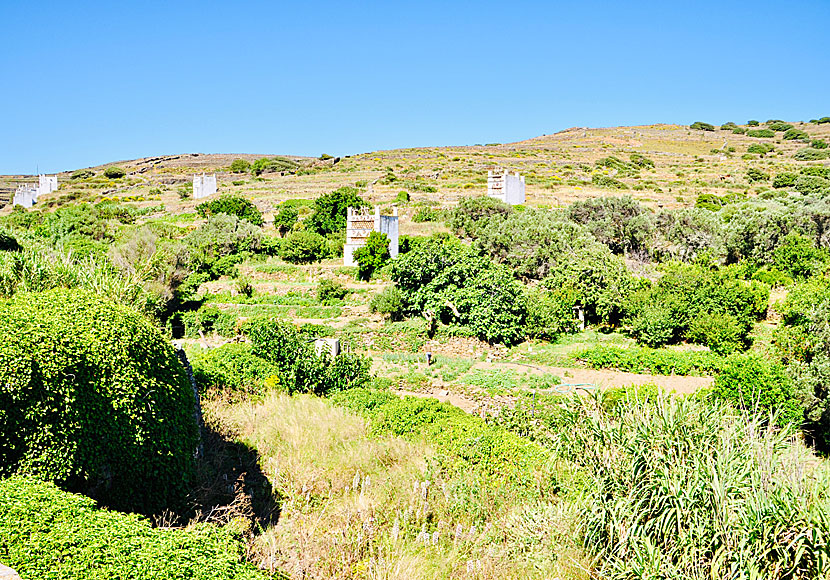 Where the path ends, you are met by these beautiful landscapes.
One thing that strikes you after a visit to Tarabados is that there are no souvenir shops in the village. Certainly, there is no shops at all in Tarabados, but that the villagers do not make capital of the dovecotes is strange. Someone should have come up with the brilliant idea to start selling miniature dovecotes or dove key rings.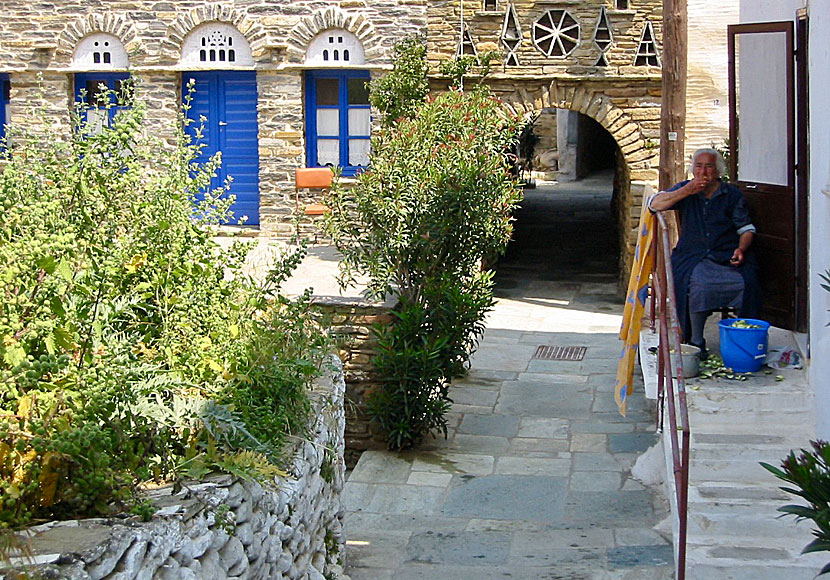 Tarabados is dominated by Greek everyday life. No souvenir shops here!
If Tarabados was on another Greek island, like Santorini for example, it would not be able to walk far without passing a souvenir shop selling dovecotes. Thank you dear villagers of Tarabados for this relief.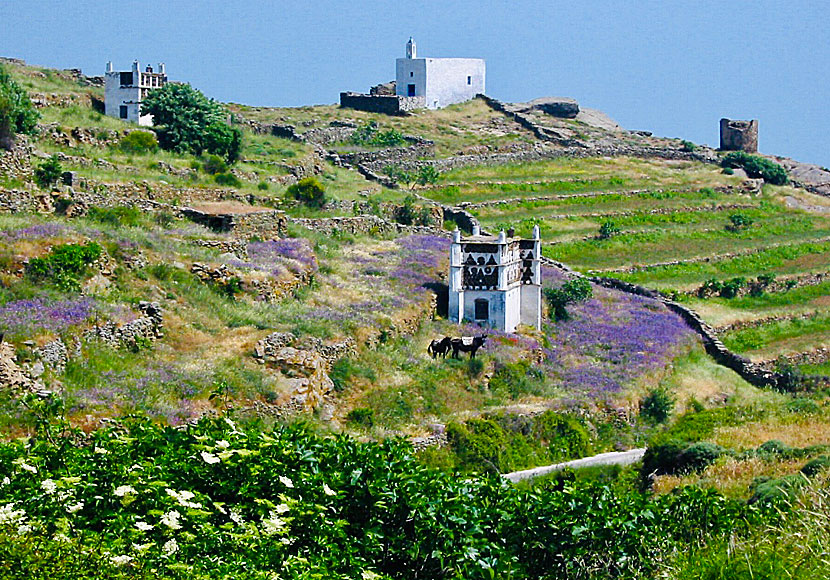 Tarabados in the spring.
Tarabados lies about 8 kilometres northwest of Tinos town. There is no taverna in the village, so if you are hungry you may go to Ktikados or Kampos close to Tarabados.