Agios Romanos lies a few kilometres northwest of Kionia. It is a very quiet little fishing port with a long narrow sandy beach lined with shady tamarisk trees. The beach is perfect if you want to be a little bit for yourself. It's very quiet. There is a taverna.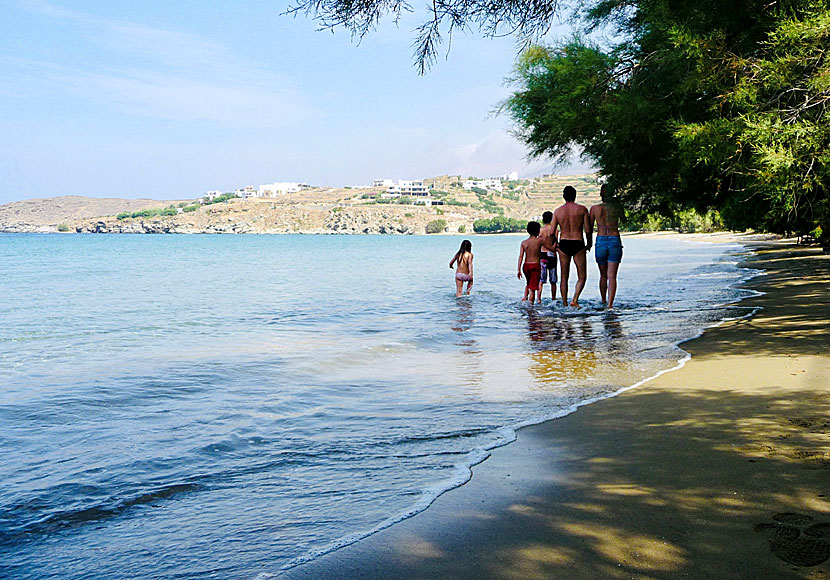 The beach of Agios Romanos, located not far from Kionia.
A further few kilometres to the northwest, below the mountain village of Kardiani, lies the two beaches of Kalivia and Giannaki. Kalivia is one of my favourite beaches on Tinos. The upper parts of the beach, by the tamarisk trees, is full of large stones, but further down the sand is fine and the water is crystal clear.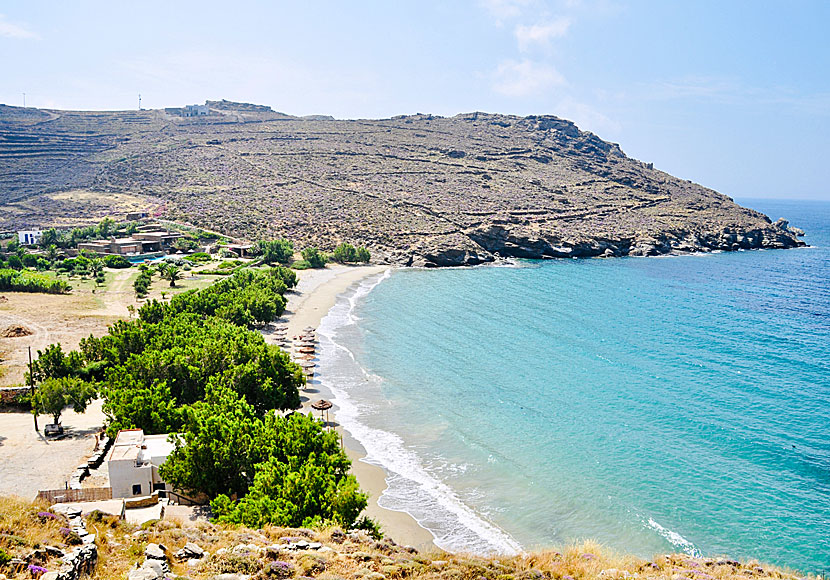 Kalivia beach under Kardiani.