Pachia Amos lies about 8 kilometres east of Tinos town, and a few kilometres northeast of Agios Ioannis (Porto).
The name comes from the large dunes that are at one end of the beach. Pachia means thick in Greek, and Amos means sand. All Greek beaches ending in Amos is generally sandy beaches.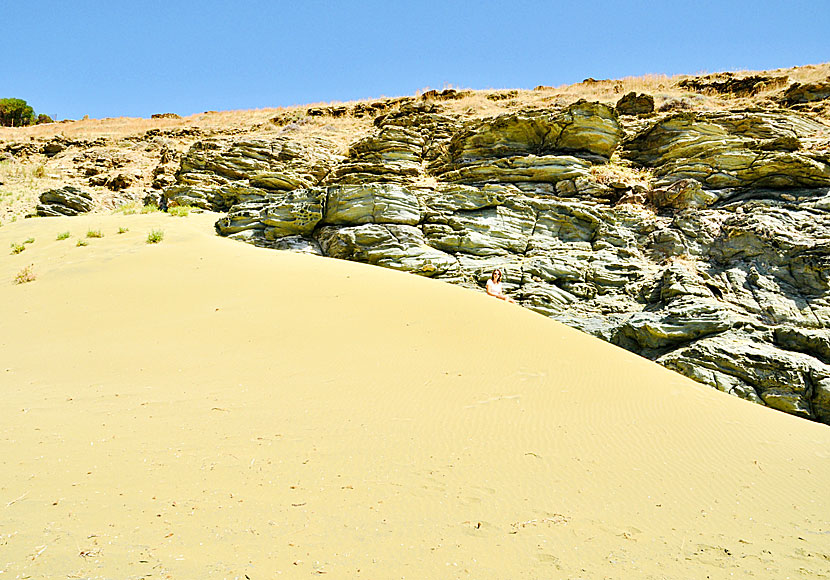 Sand dunes at Pachia Amos beach. Can you see my wife in the sand?
There are not many who goes Pachia Amos. It's a shame, I think, because it's a nice beach with beautiful rock formations. Maybe it's because it's a little way to walk from the parking lot and down to the beach, and Greeks are not known for wanting to walk.