It is said that the village has good hotels, lots of fine churches, many local tavernas and incredibly beautiful views of the caldera. The advantage of staying in Akrotiri is that you are close to the excavations, Red beach and Caldera beach.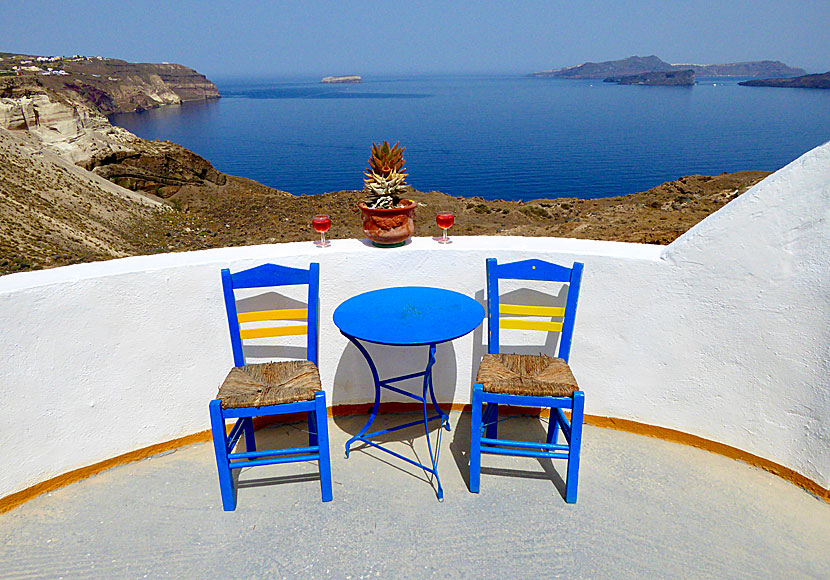 On the way to Akrotiri, you can stay here and enjoy the view and maybe a glass of wine from Santorini. Akrotiri is visible to the left.
ACCOMMODATION IN AKROTIRI
As said, I've never been in Akrotiri and therefore I can not recommend any good hotel. At time of writing there are some 30 hotels and pensions to choose from on booking.com. You can find them through the link below.