If you stay in Kardamili, you have a fantastic trip down to Neo Itilo, which is 40 kilometers south of Kardamili. Along the coastal road you pass the nice villages of Stoupa, Agios Nikolaos and Trachila. If you continue six kilometers south of Neo Itilo, you will come to the wonderful village of Aeropoli.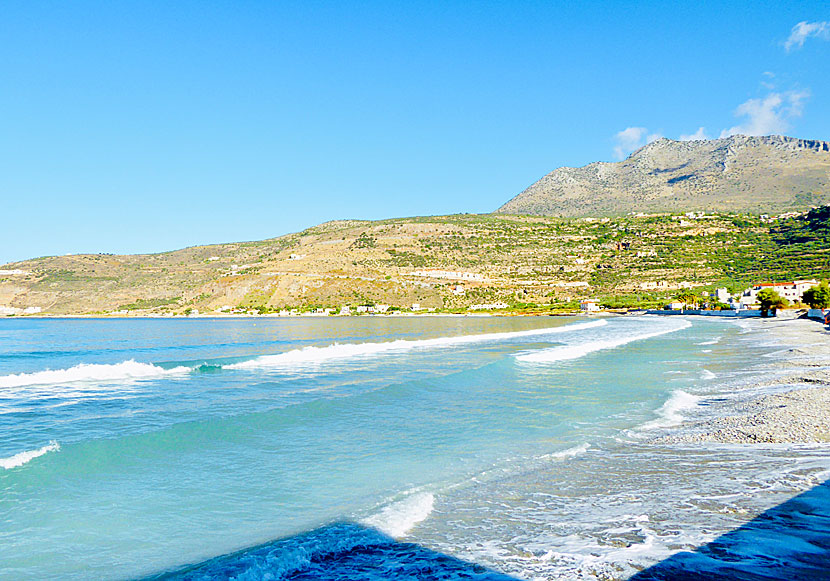 The beach in Neo Itilo in one direction.
As if that weren't enough, the biggest attraction in Mani is undoubtedly nearby, namely the Diros caves. Diros Caves have been known since the end of the 19th century, but it was only in 1949 that the caves began to be explored, and in 1960 they were opened to the public.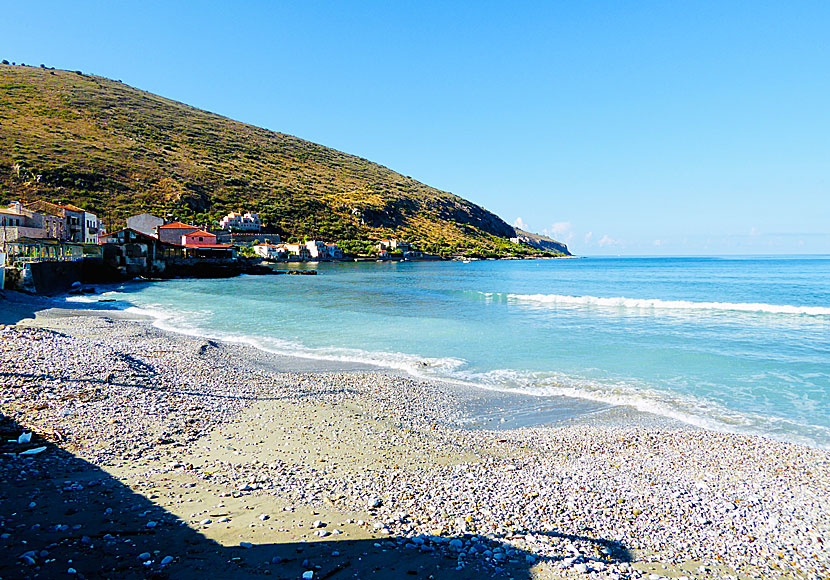 The beach of Neo Itilo in the other direction.
What makes this cave so special is that it is below the surface of the water, and as a visitor you ride a boat through parts of the lake. To date, 14,700 meters of the cave have been mapped, but visitors only get to see a small part of the cave. The cave system is located approximately 11 kilometers south of Aeropoli, below the village of Pirgos Dirou.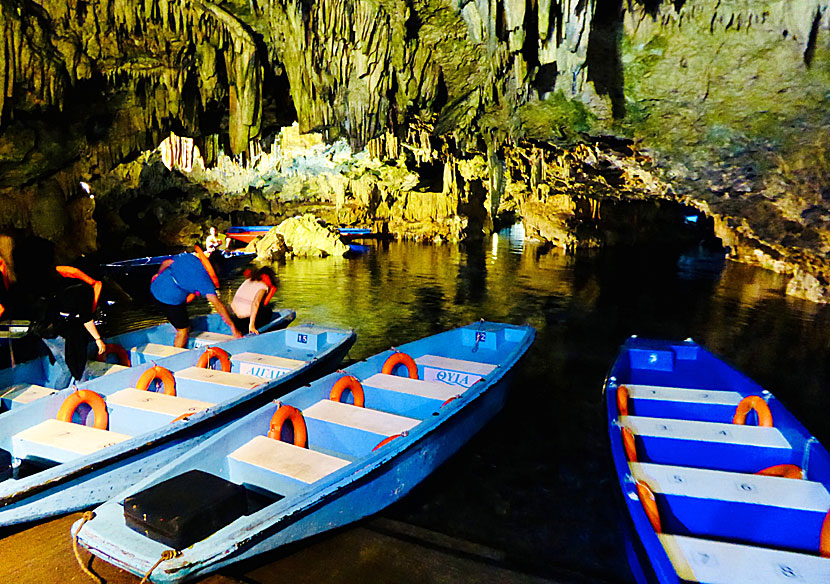 The boat trip in the Diros caves begins here.