Crawlers do not have to queue (it would be strange otherwise), they crawl between the legs of those who queue up until they (finally!) reach their goal. All visitors stop at the icon, do the sign of the cross and kiss the icon with dignity and then light candles. The church is richly decorated and beautiful in many ways, even an atheist get affected. An experience of great proportions.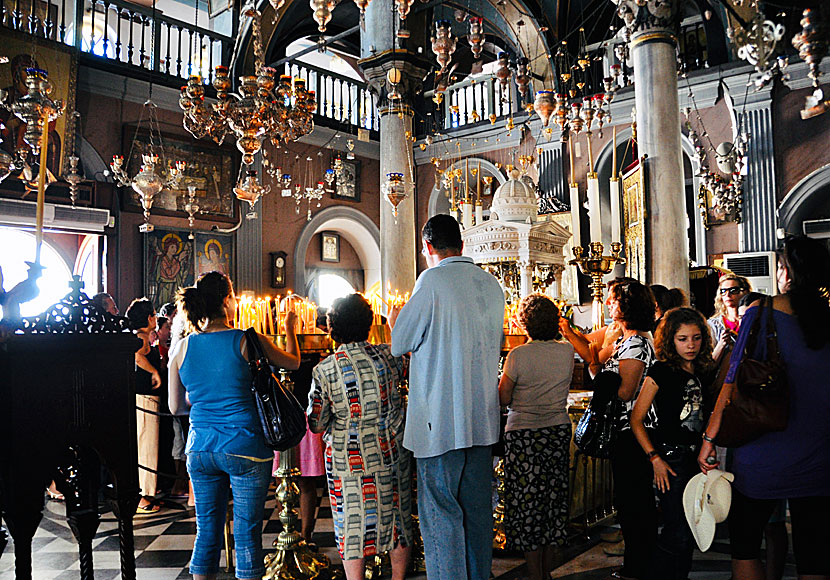 Inside Panagia Evangelistria.
Some Greek friends to me, whose son was very sick as a child, visited the church every year to pray for a miracle so their son would recover. Which he also did after many years. I leave unsaid if it was the medicine science that healed him or if it was the icon. My friends, however, is convinced that the icon was the cause of their miracle.
When I and Camilla were married on Santorini in the autumn of 2003, we visited the church to pray for good weather. It would be bad weather that day according to all the weather reports. But, believe it or not, we had the best imaginable weather during the wedding.