If there is something that Nisyros is NOT known for, it is good beaches. They are quite mediocre, so if you want nice beaches you can go to another island. But Nisyros has so much more to offer so the island is still worth a visit despite the lack of nice beaches. My favourite beaches are Hohlaki beach and Pachia Ammos. Tavernas are only available on the beach in Mandraki and in Pali. A canteen is sometimes located on Lies beach.
In Avlaki on southern Nisyros there is a small pebble beach and a pier from which you can swim. Avlaki is located about 20 km south of Mandraki, to get there you drive via Pali, Emborio and Nikia. There is also a beach on the island of Giali north of Mandraki. You can sometimes go there by a beach boat.

Here we have gathered the 5 best beaches on Nisyros.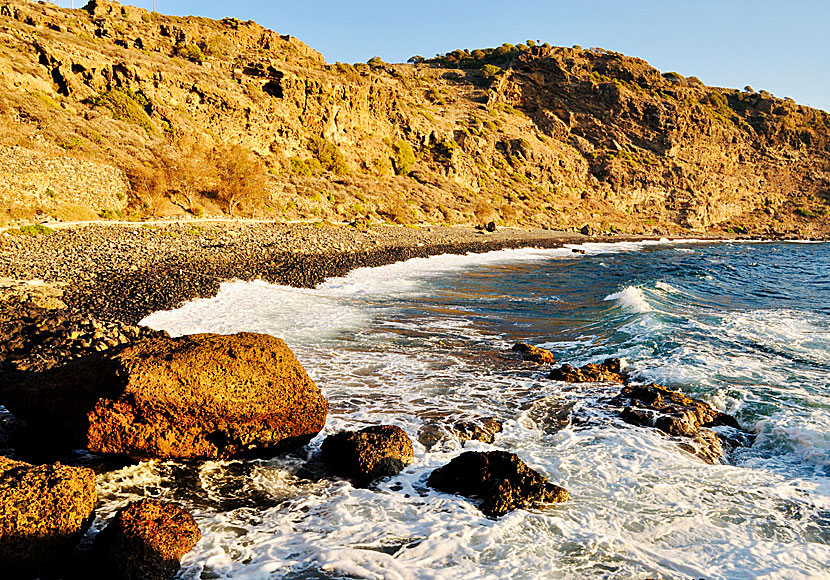 Hohlaki beach to the left of Mandraki. Read more about Hohlaki beach here.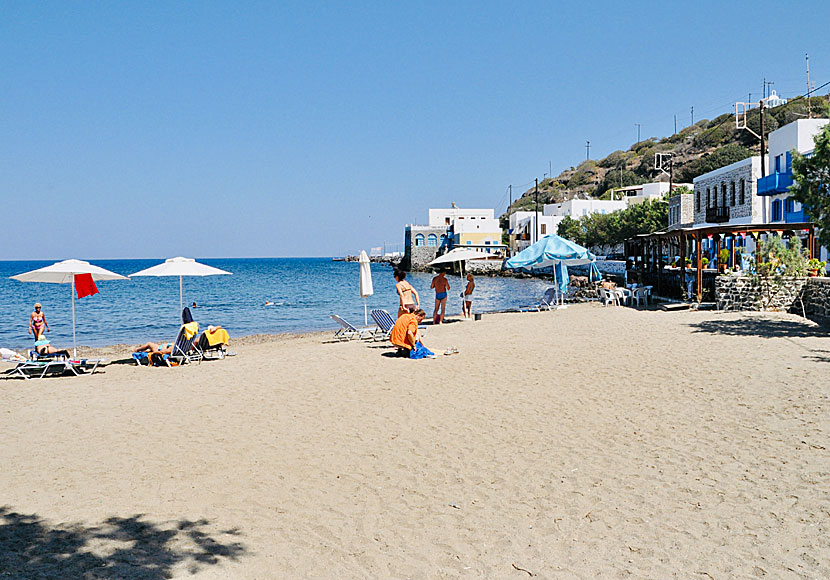 Mandraki village beach.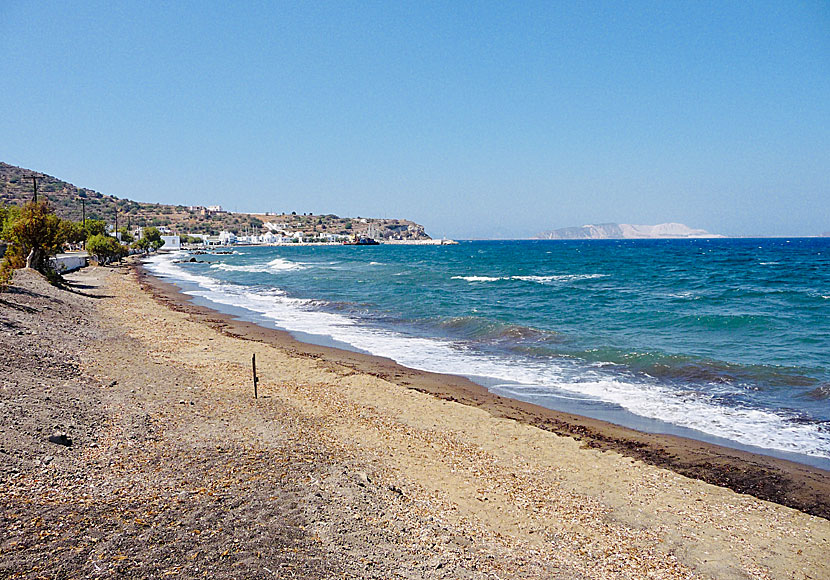 Pali beach.