Hohlaki beach is located below the monastery of Panagia Spiliani in Mandraki. The advantage of Hohlaki is that you will never get sand in your eyes, the disadvantage is that you might get back pain if you lie for a long time on the beach. I have not seen bigger pebbles than this on any other beach in Greece. They are as big as melons.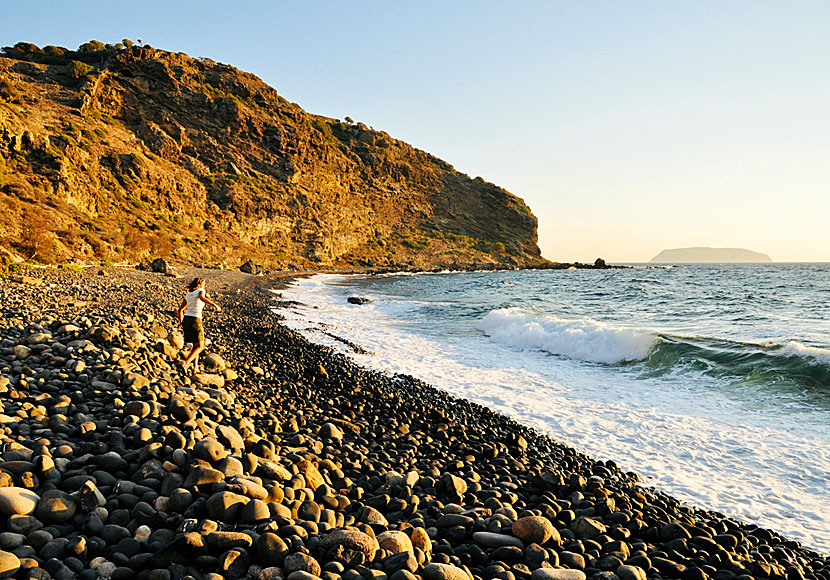 The beach of Hohlaki in Mandraki on Nisyros.
I have visited Nisyros four times and I have never seen anyone having a bathe here. I have not bathed here either, and the reason is that it is very difficult to get into the water, and even harder to get up from the water.
Follow the path that starts in Mandraki and you will reach this magical beach in just a few minutes. The reward is a sound that makes you go into a trancelike state.
So why should you go here? I'll come back to that.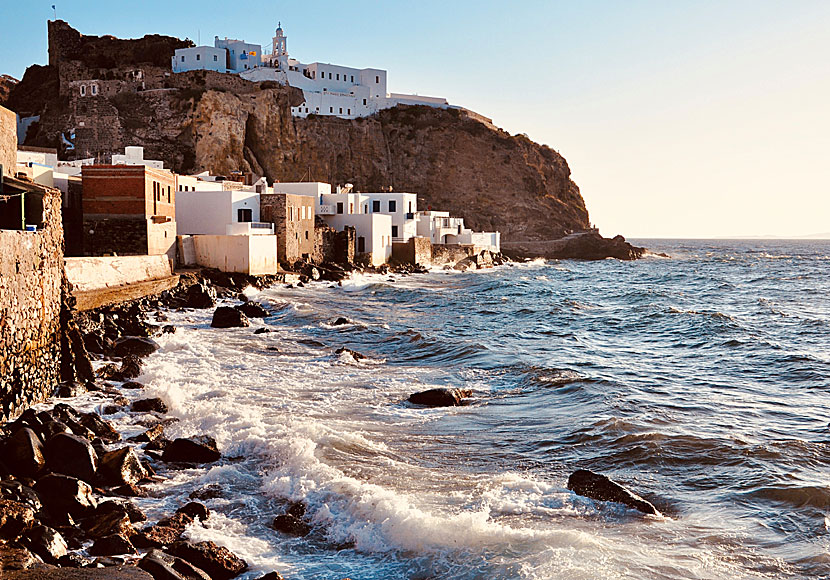 The monastery of Panagia Spiliani in Mandraki. The path to Hohlaki beach starts on the right in the picture.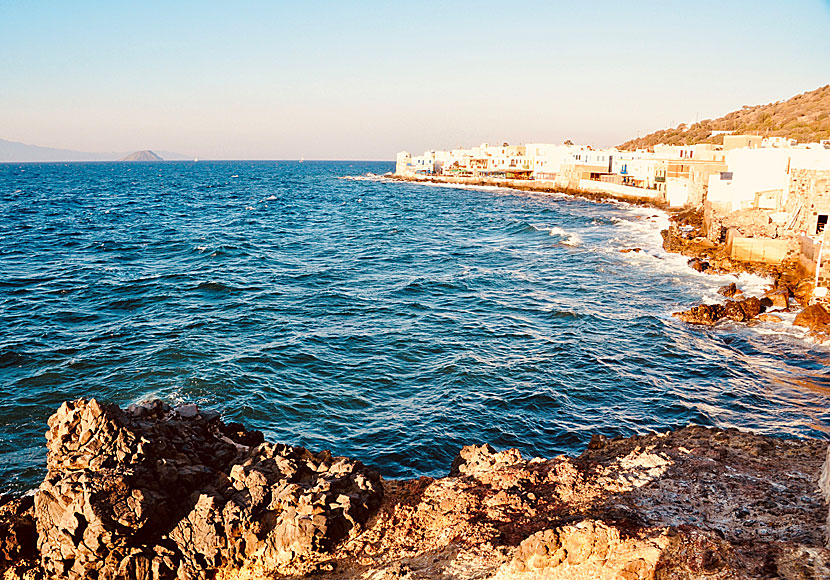 Mandraki seen from the path to Hohlaki beach.