Kouros (youth or young man) is a term for a standing statue from the Archaic period (650-480 BC) represent a naked young man. They were carved directly in stone or marble and were often commissioned.
A Kouros is almost always depicted with the left leg moved forward (as if he were in the middle of a step), with the arms hanging at the sides and with the fingers clenched in the palms. They may look pretty peculiar. (One of the best preserved statues is on display at the Archaeological Museum of Samos.)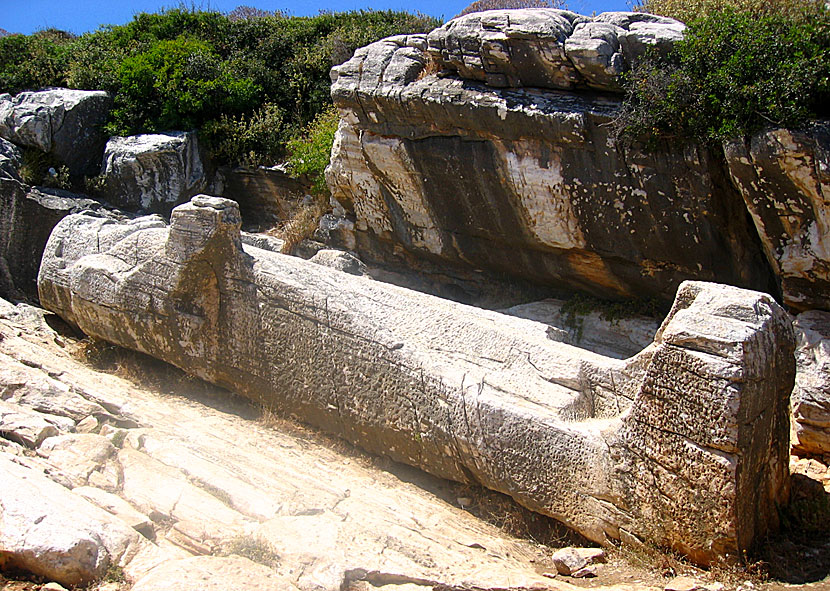 The Kouros in Apollonas.
There are three, possibly four, statues on Naxos. Only two of them was known previously, one here in Apollonas and one outside Melanes, the third was discovered in recent years and is still relatively unknown. According to a Greek that I know on Naxos, there is probably a fourth statue somewhere near Abram in the northwest.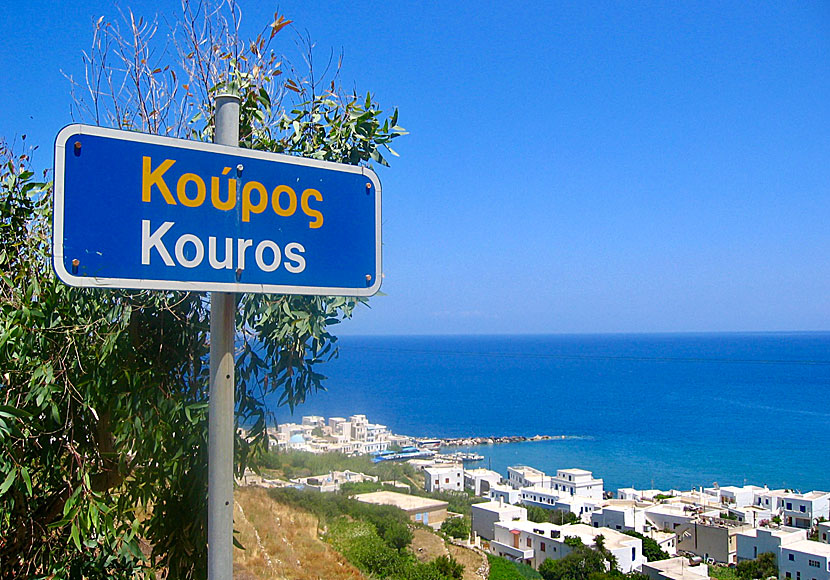 The statue is located above Apollonas on northern Naxos.