Filakopi, near to Papafragas, is considered to be one of the most important prehistoric settlements in the Cyclades. It is believed that people lived here as early as 1550-1100 BC. There is not much left of the settlements today: some defensive walls, a building with remnants of murals and a shrine. Unfortunately everything is mostly in ruins and is perhaps most interesting for archaeologists. But you can still go here if you're in the hooks for a swim at Papafragas.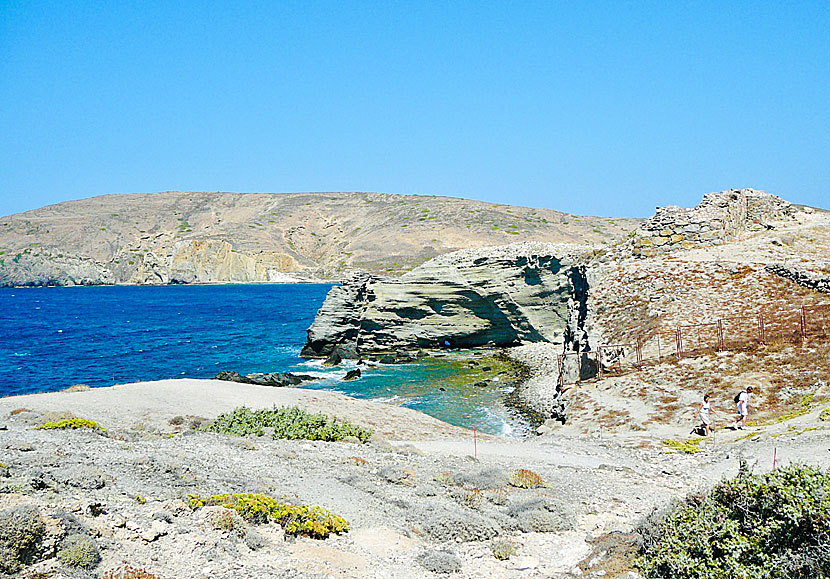 Part of the prehistoric settlement of Filakopi near Papafragas.
Shortly after Papafragas lies Kapros. Also here it is the strange rock formations that attracts. You can swim off the small beaches and the rocks. Kapros is almost as awesome as Papafragas.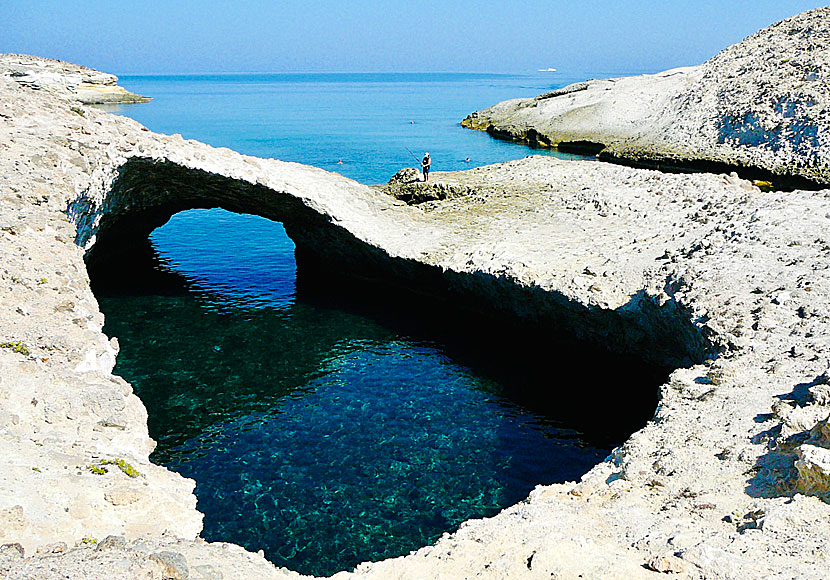 Kapros close to Papafragas.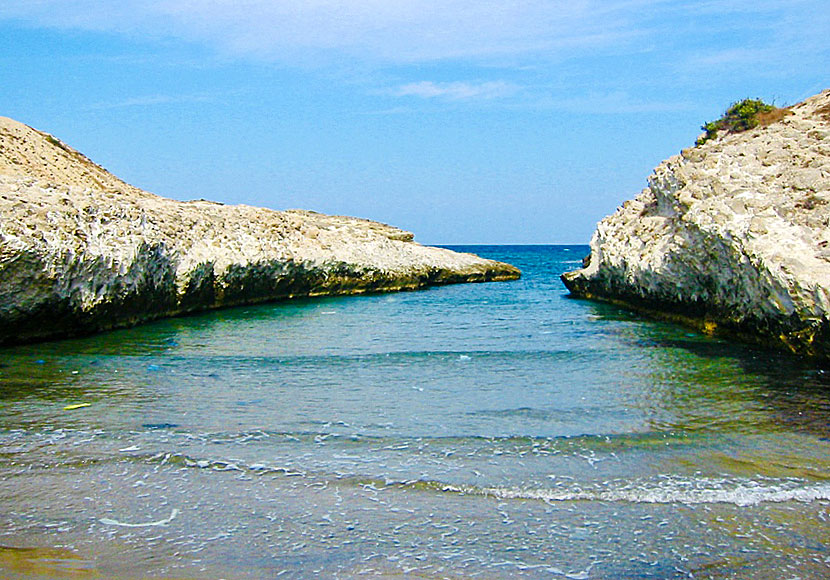 One of the small beaches around Kapros.
If you want to swim at a real sandy beach, drive to Alogomandra beach which is after Papafragas and Kapros. If you are coming from Apollonia that is to say, if you are driving from the other direction you will come to Alogomandra first.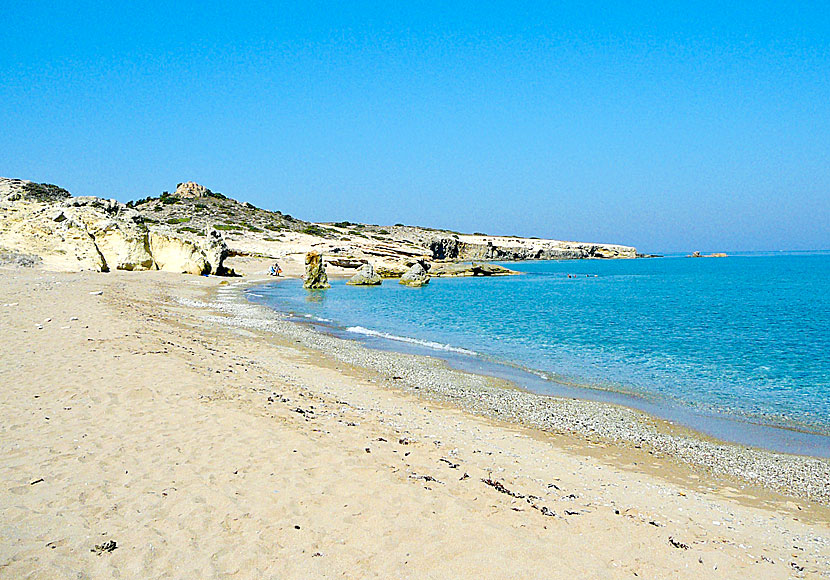 Alogomandra beach near Papafragas and Kapros.