The same type of boulders - with the same geological composition - are also in Thessaloniki and in a village in Mexico. True or not, it is a strange sight. By the way, I have seen similar boulders on both Ikaria and Mykonos.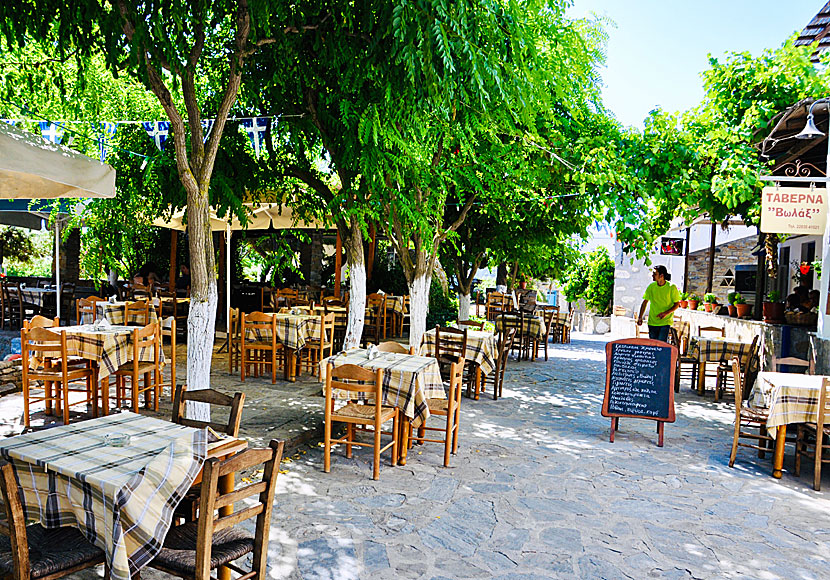 Tavernas in Volax.
Volax was renowned for its hand-made baskets for many years. Would you buy a basket, it was a basket from Volax you should buy. Not many people use these baskets today. But if you need a new picnic basket in old style, you should buy it in Volax.
The village itself is small and it does not take many minutes to walk through it. Many of the houses are built on top of boulders. Although it is a small village there are two tavernas, a folk museum, an outdoor theatre and some basket-makers shops.