There is a marble museum in the village for those who are interested. Otherwise, it is enough to study the nice ornaments of marble that decorates many houses. One of the most famous sculptors of Pyrgos is Giannoulis Halepas (1851-1938). Many of his sculptures are on display in a small museum located in the beginning of the village.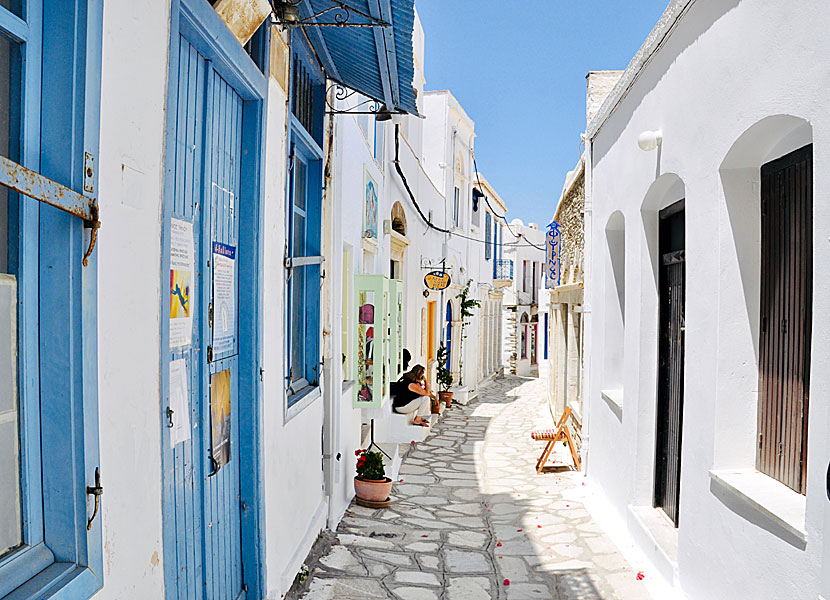 One of many beautiful alleys in Pyrgos. The nearest beach is in Panormos a few kilometres north of Pyrgos.
If you travel by bus from Tinos town to Pyrgos, you will get off the bus on the island world's prettiest bus stop. Built in marble of course.