Agios Ioannis lies just a few hundred meters east of Agios Sostis. It's so close that you can walk between the beaches.
To be correct, the name of this popular tourist resort is Agios Ioannis Porto. Many simply call both the beach and resort Porto, and that's probably correct, but the name of the beach itself is Agios Ioannis. (It is a little confusing with the names in this part of the island.)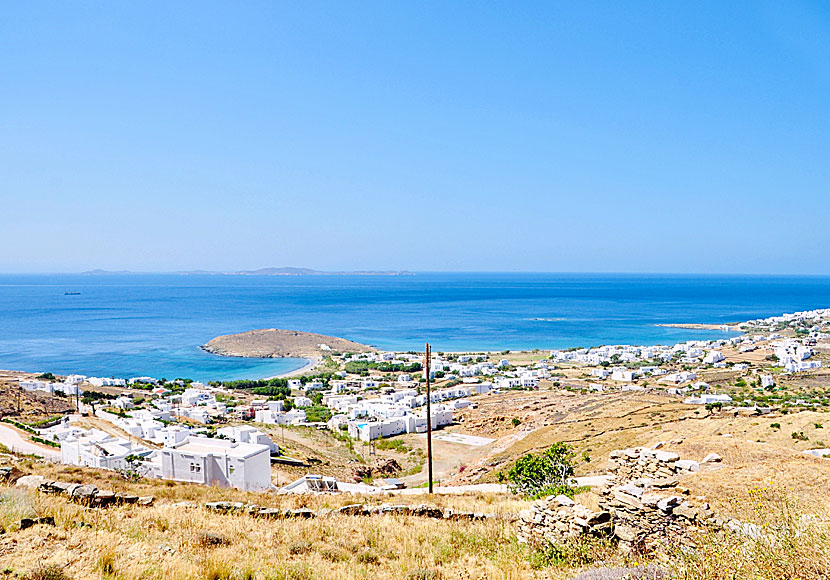 Agios Ioannis Porto. Agios Sostis to the right.