The lagoon-like bay of Vathy is certainly tempting for swimming and for long lunches at the beachside tavernas. The view is so stunning that it hurts the eyes. Long before I came to Sifnos the first time, I had seen pictures of Vathy in travel magazines and brochures made advertising for Greece. (This was before internet.) When I came here the first time I parked the scooter above the bay, looked out over the sea. Wow! The pictures had not lied, quite the contrary, Vathy was more beautiful in real life than in pictures.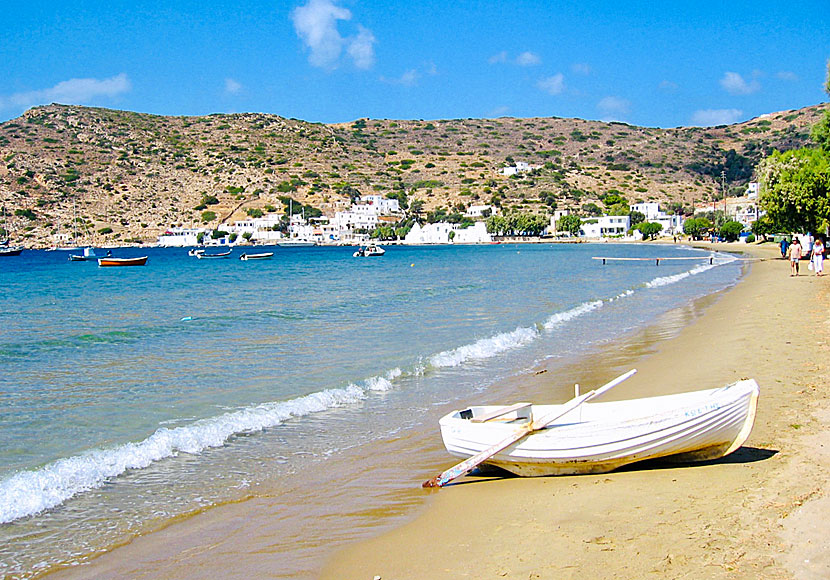 The in places very narrow beach stretches along almost the entire bay. The sand is light and powdery and the water is inviting and clear. In good weather, when the sea is calm, you can compare the bay to a large swimming pool.
The village - if one can call it a village - is about 8 kilometres southwest of Apollonia, and is served regularly by local bus. If you arrive with your own vehicle you will park above the beach, whether you like it or not, because there are no streets in Vathy, and therefore no cars or scooters. When you arrive at the beach you will see most of the buildings to the right. Along the beach are several good tavernas.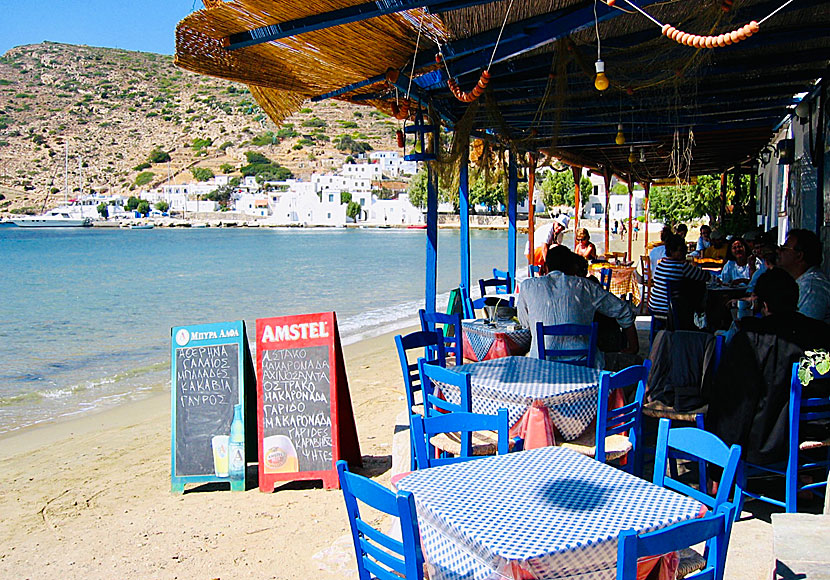 More beach front taverna than this, it is difficult to find.