Today's Petros has been on Mykonos for many years and he is vastly popular with both tourists and islanders. However, the fishermen in the port of Mykonos old port do not look so happy when Petros tries to steal their newly caught fish. Something he mostly succeeds in.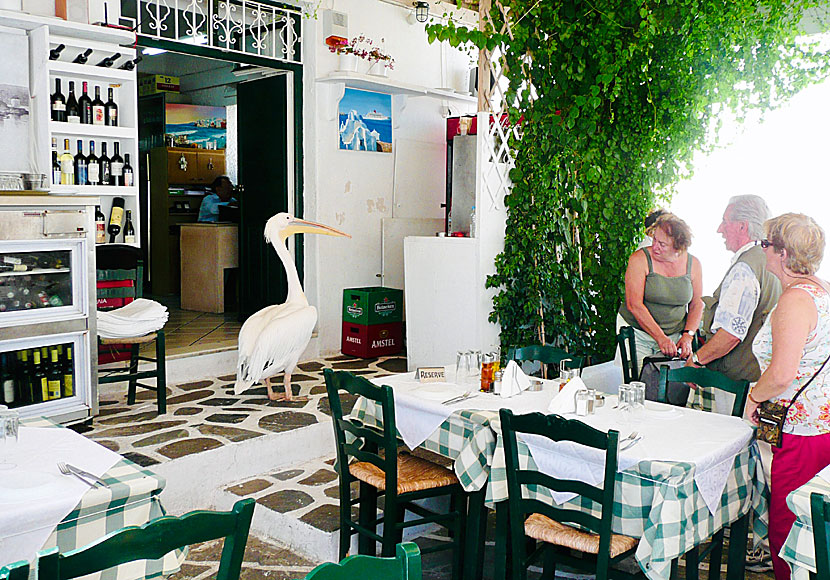 Petros patiently waits for food outside a tavern in Mykonos Town. The guests look pretty shocked. :-)
Apart from stealing fish in the fish market, Petros and his friends are often strolling about the alleys of the village. They do what they can to pinch food from the tables. But few seem to care, most people just think it's charming when a pelican comes by. Until that expensive fish is in a completely different throat than it was intended to be from the beginning.
This picture is from 1978. It might be the first Petros. © Photo: Robert Eriksson.
There is also a pelican in Tinos that sneaks around and tries to steal food. His name is Markos. Read about Markos here.