Agios Sostis is one of Mykonos' least exploited beaches and suits you who want to escape long rows of sun beds, music bars, water sports and crowding on the beach. It's hard to believe that you are in Mykonos when you come to Agios Sostis. I really like Agios Sostis in Mykonos, just as I like Agios Sostis at Serifos. :-)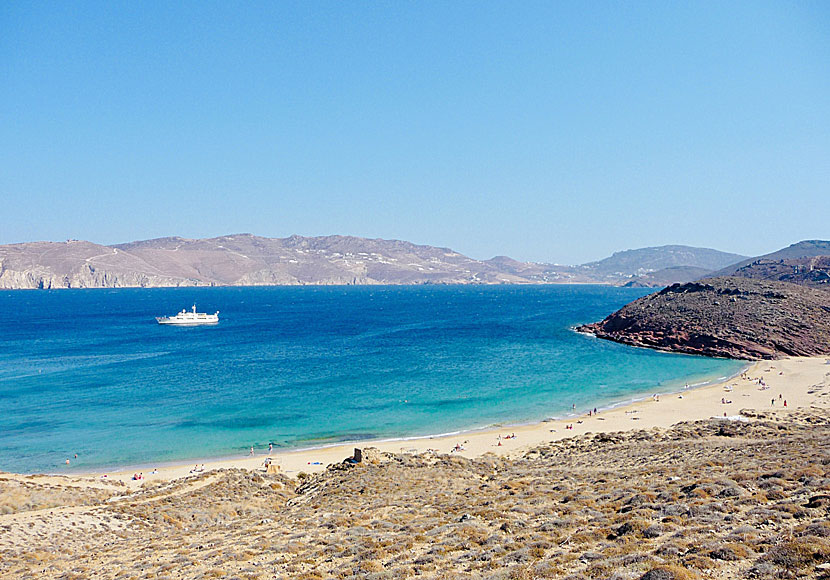 Agios Sostis beach.
The feeling of being on a completely different island is striking. At the far end of the beach there is a tiny settlement with some hotels and a taverna, and also the church that gave the beach its name.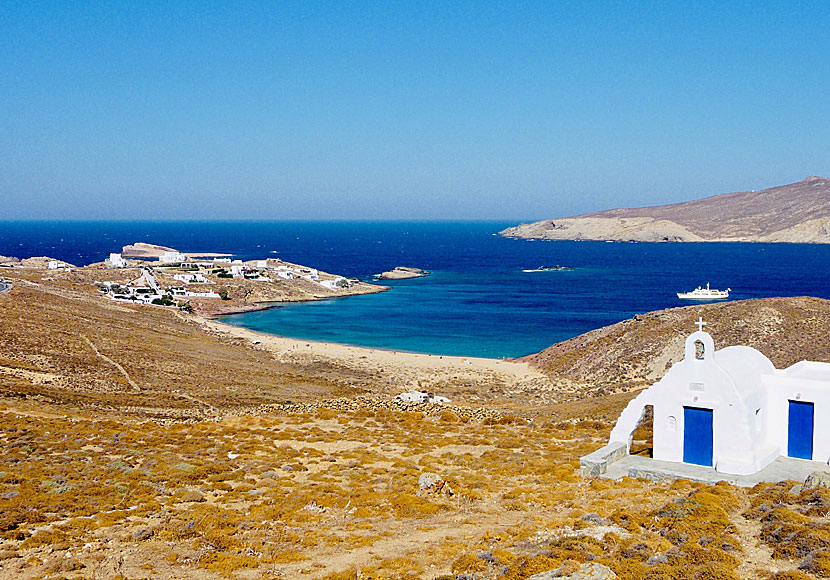 Agios Sostis beach.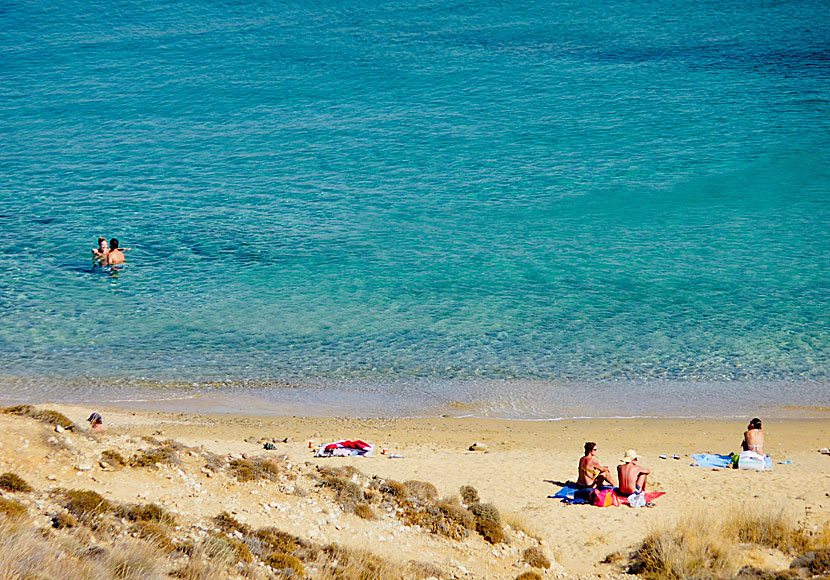 Agios Sostis is one of the few unexploited beaches on Mykonos.
Agios Sostis is located about 8 kilometres northeast of Mykonos Town. The beach is not served by bus or beach boat, so you can only get there by car or scooter. There is a short walk from the parking lot down to the beach.