A hike that I'm keen on is the one to Lissos quite close to Sougia in southern Crete. The walk starts at the harbour located as far west as you can get in Sougia. The hike is easy and takes about 1½ hours if you walk all the way down to the sea. The first part is most spectacular, in places you feel really small.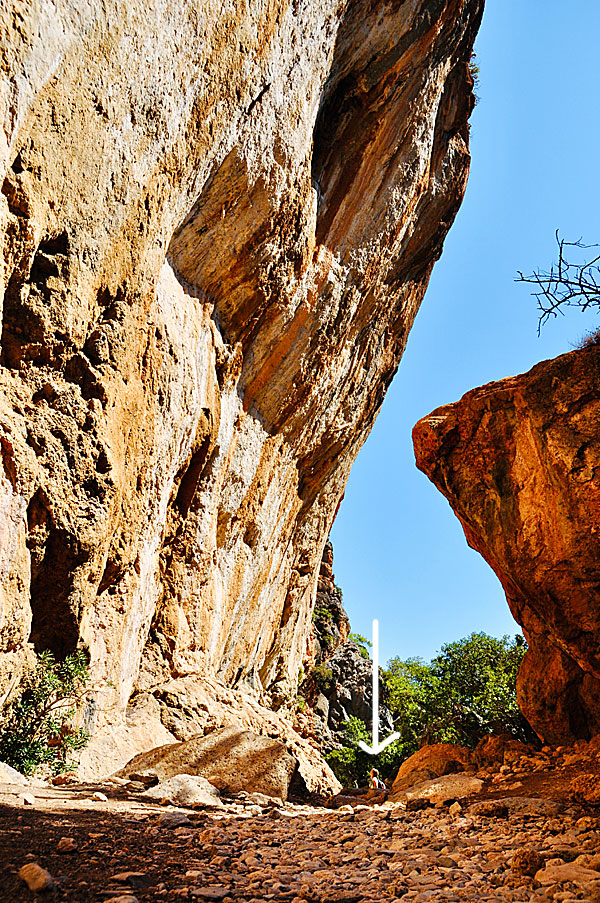 On a walk to Lissos. Camilla is visible in the middle of the picture.
Lissos is known since ancient times when it was a great city and an important port. Lissos was famous for a temple dedicated to Asclepius - the god of medicine and the son of Apollo. Parts of the temple remain and can be seen. Even parts of the beautiful mosaic floor are intact. You can see traces of the old city almost everywhere during the walk.
Unfortunately, information signs are missing, so for an amateur, most of it is shrouded in mystery. But with a little imagination...