The Cretan politician Eleftherios Venizelos has given names to many squares and streets in Greece. If the name feels familiar: Athens' airport is named after him.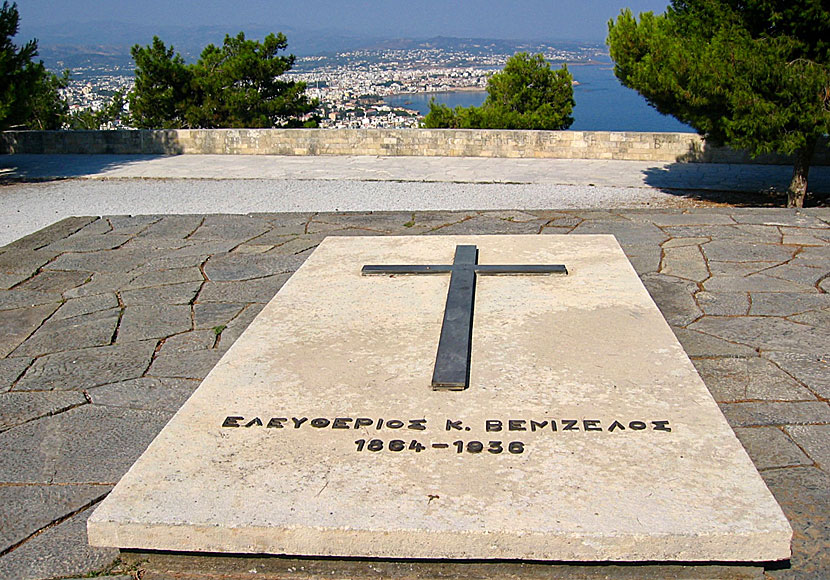 The tomb of Eleftherios Venizelos above Chania.
Eleftherios Venizelos was born in Chania in 1864 in what was then Turkish-occupied Crete. After studying law in Athens, he moved back to Crete, where he later became the leader of the Liberal Party. He was the initiator of the uprising against the Turks in 1897. He also started an armed uprising in the village of Theriso in 1905 with the aim of uniting Crete with the rest of Greece.
In 1910, he moved back to the mainland where he became Prime minister. However, he was forced to resign after a schism with King Constantine I. But he returned as Prime minister after an election victory in 1915, but was forced to resign again the same year. Eleftherios proclaimed his own government in Thessaloniki and organized a military revolt that forced the king to abdicate.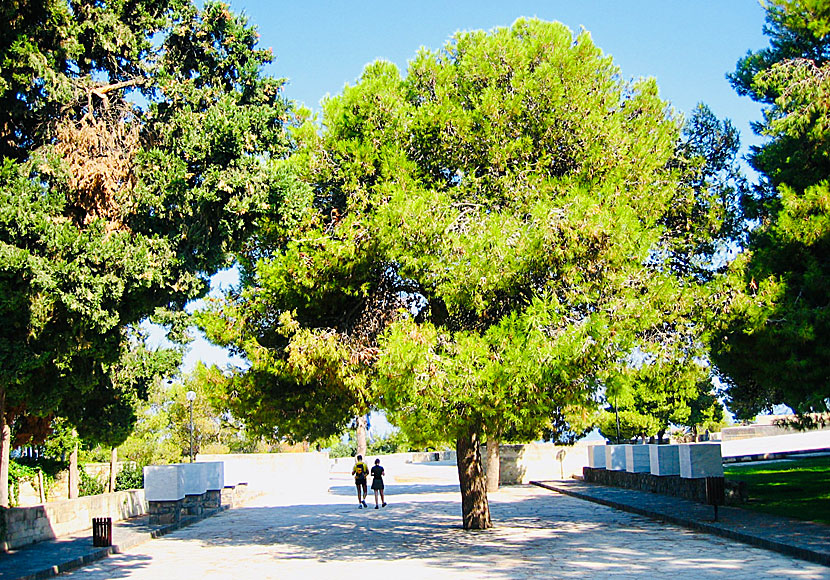 The beautiful park where Eleftherios Venizelos' tomb is located.
In 1923 he won the election again and forced the new King George II to leave the country, after which Greece became a republic. But in 1935 he made a mistake when he led a failed uprising in Crete, and he was forced into exile and George II was able to return to Greece.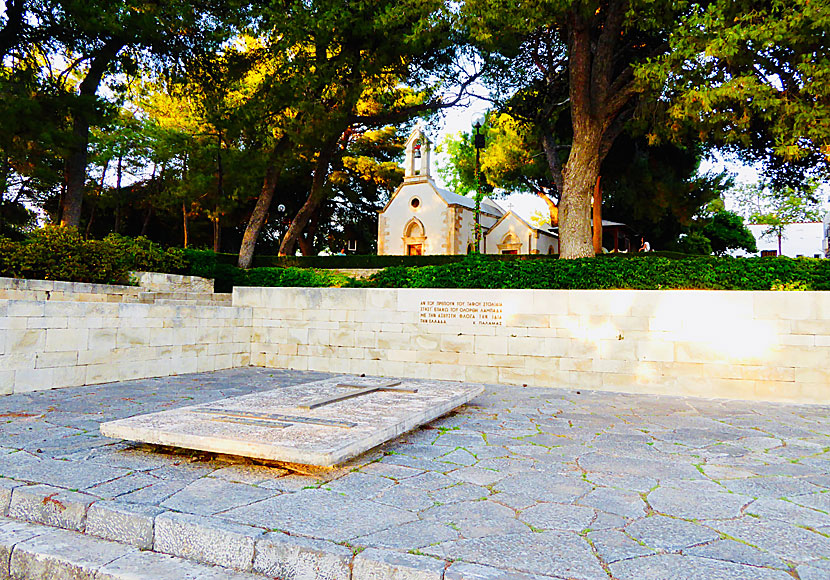 The tomb of his son Sophocles Venizelos is next to the tomb of his father Eleftherios Venizelos.