GETTING TO ELAFONISSI
It is about 80 kilometres from Chania to Elafonissi. The easiest way is to go to Elafonissi with your own vehicle. You can also go by bus, it departs from the bus station in Chania. The bus stops in several of the tourist resorts west of Chania, such as Agia Marina and Platanias.
There are two routes to Elafonissi. We usually alternate, we drive one route to Elafonissi and the other route on the way home. The road is full of turns and some think it is scary to drive, but we do not think so. If you stay in Paleochora, you can go by beach boat to Elafonissi from there.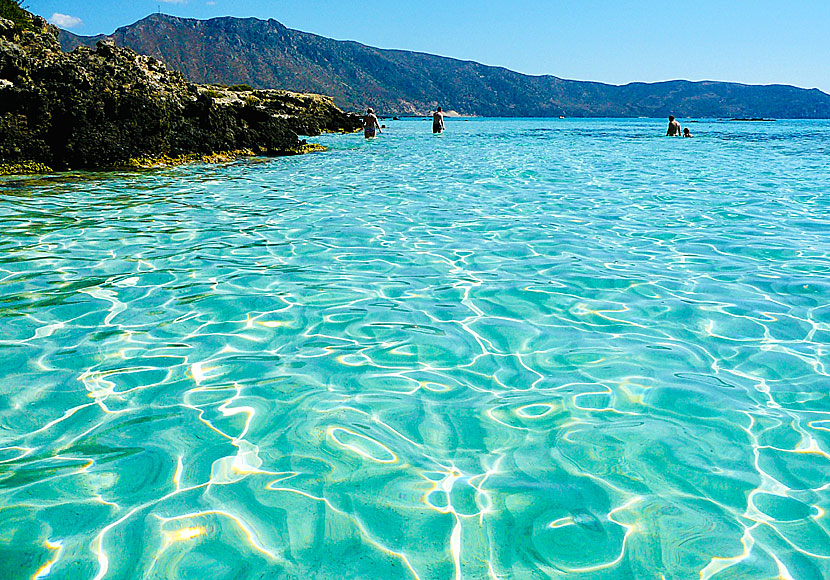 Elafonissi - the Maldives of Greece.
ACCOMMODATION NEAR ELAFONISSI
Almost everyone travelling to Elafonissi comes here on a day-trip. But there are some accommodation options for those who want to stay overnight. The best hotels are located in Chrissoskalittissa close to Elafonissi.
Three good places near Elafonissi.
Elafonisi Resort by Kalomirakis Family »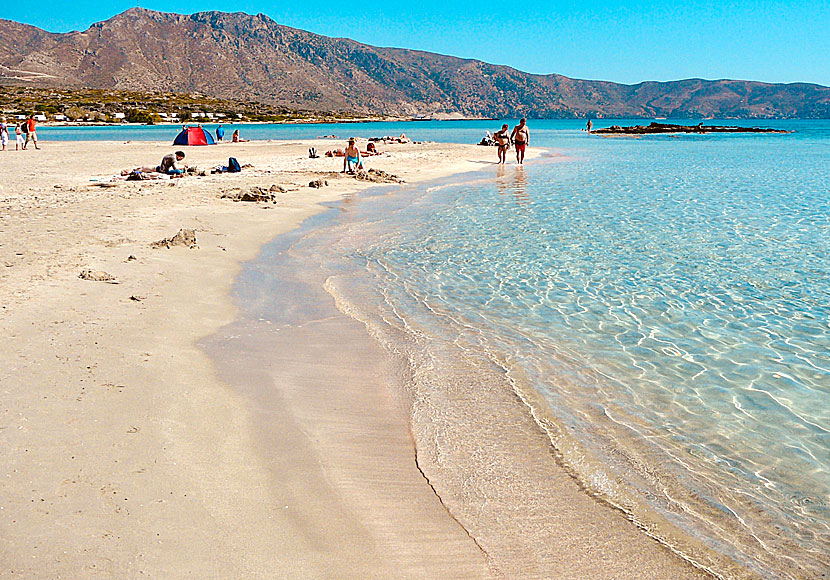 It is a real pleasure to slowly stroll along the shoreline in Elafonissi.
Fallasarna is another paradise beach in Crete - read about it here »