Of the long-distance beaches Vitali, Ateni and Zorkos, I think Vitali beach is the best. Vitali is about 14 kilometers from Gavrio and about 20 kilometers from Batsi. The last three kilometers are dirt road, and that regardless of where you start from. As it is, there is a tavern on the beach: Aphrodite's Delights.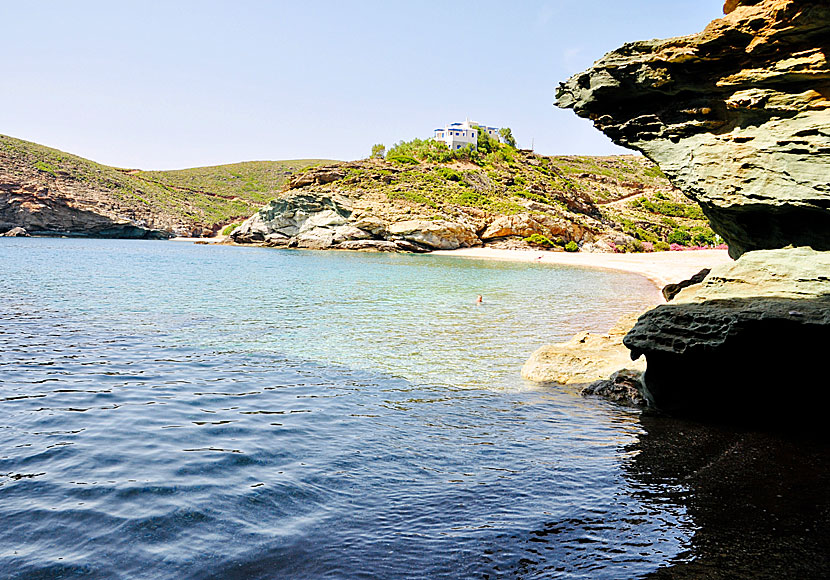 The small beach on the left in the picture is called Gides beach.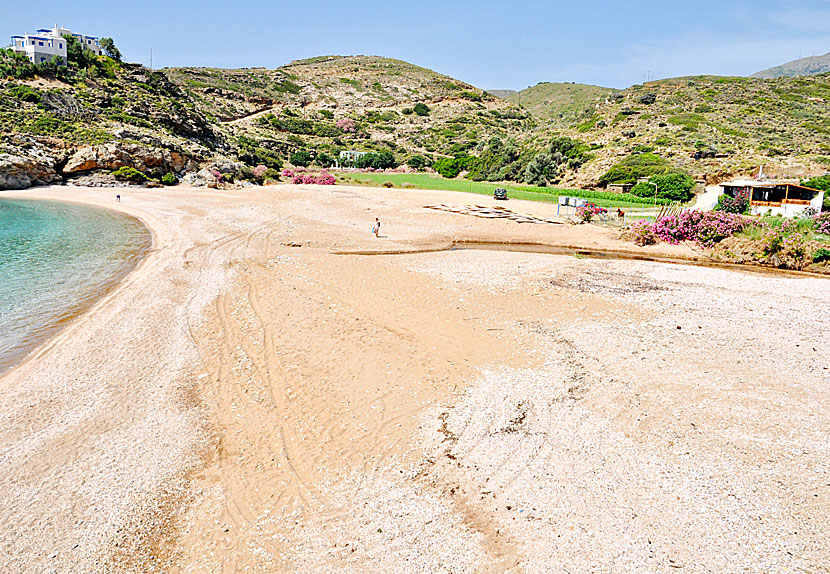 Taverna Aphrodite's Delights on the right in picture.
Perhaps what I like best about Vitali beach is that there is a beach here called Kalimera. We like small beaches in Greece where there is no room for more than ourselves. Most often such beaches do not have a name because they are so small, and then I usually christen them in solemn ways. All are named Kalimera beach. Therefore, I have named the left part of this beach Kalimera beach.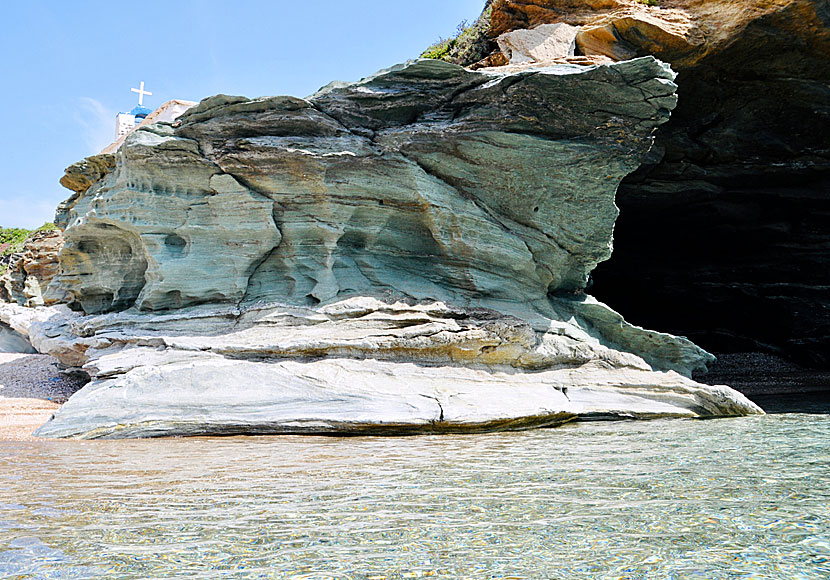 Kalimera beach is to the right of this rock.