Of the long-distance beaches Vitali, Ateni and Zorkos, I think Vitali beach is the best, but Ateni beach is also nice and well worth a visit. The advantage of Ateni is that there are two beaches, one of which is very child-friendly.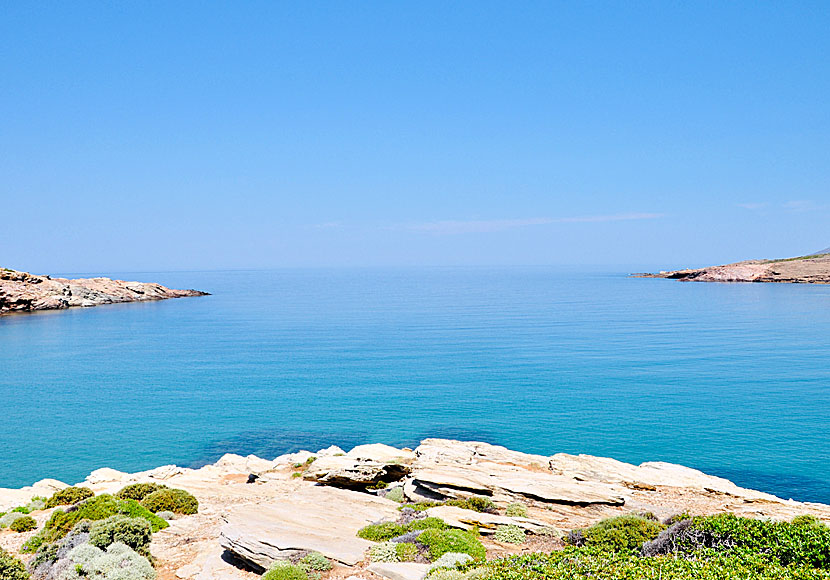 There are rocks from which you can jump or dive into the water.
Ateni is about 18 kilometers from Gavrio and about 12 kilometers from Batsi. The last three kilometers are dirt road, and that regardless of where you start from. As it is, there is a beach bar on the beach: Ateni Beach Bar, which sells drinks and simple dishes.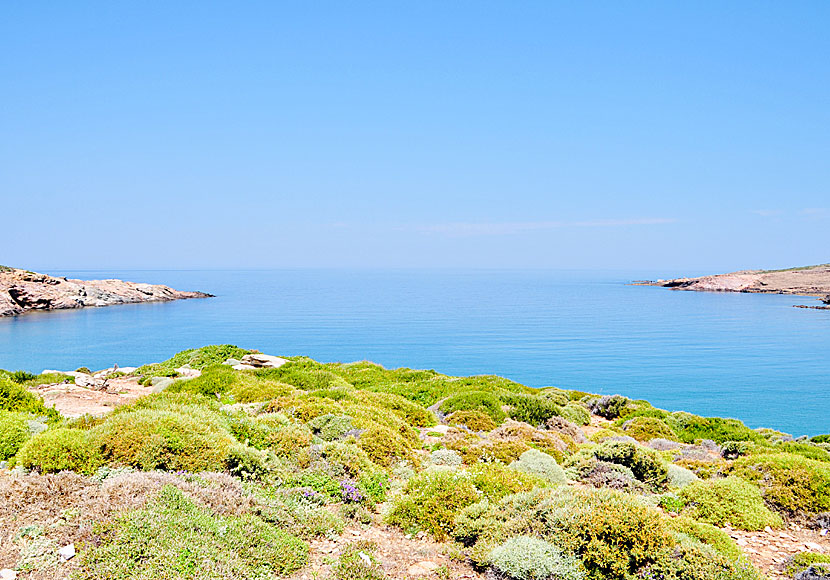 To the right of the isthmus is Ateni beach, and to the left is Mikro Ateni beach.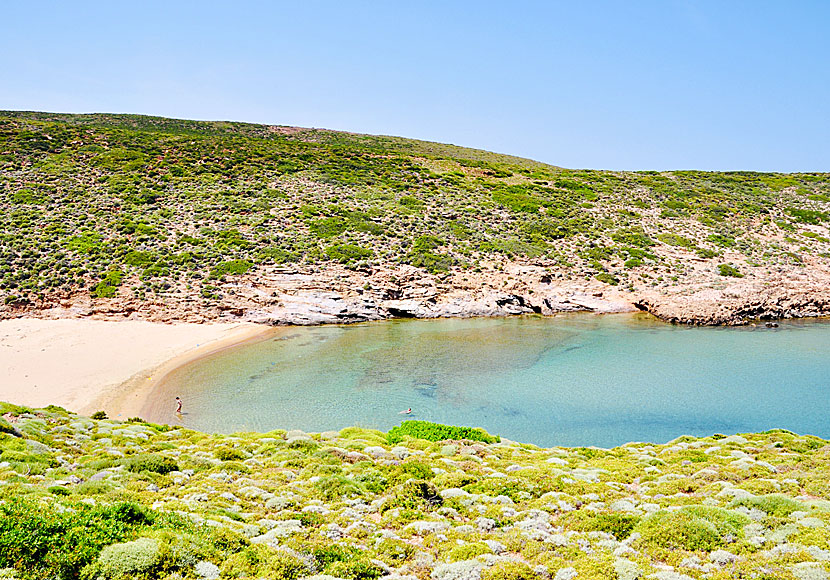 Mikro Ateni beach is very child-friendly.