The former fishing village of Steni Vala is my favourite village on Alonissos, mostly thanks to the cosy tavernas along the seafront. Usually here is a restful calmness, along the quay the fishing boats crowds with sail boats, sometimes a few fishermen sits and mends their nets or gutting fish, the village's mascots, some ducks, are quacking and wander about and begging for bread. A very pleasant place (unless an excursion boat full of tourists visiting the place).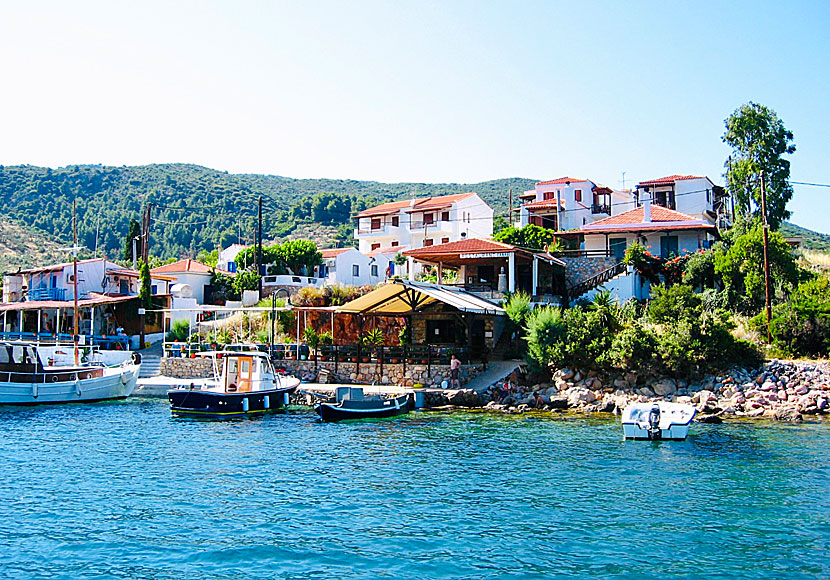 My favourite taverna Fanari is the second furthest out on the pier: great location, near the water, good food, cold beer and super nice owners. If you follow the path that starts by the taverna you will soon reach a long and fairly decent pebbly beach called Glyfa.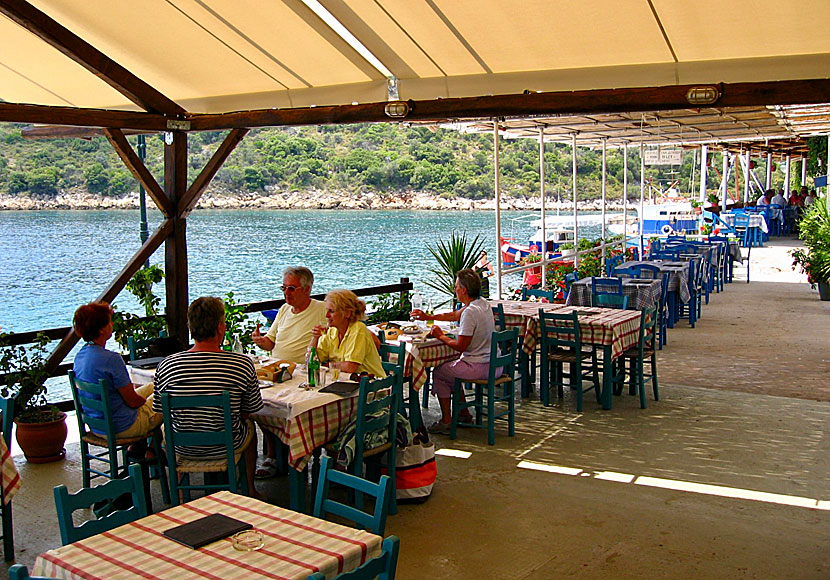 Tavernas in Steni Vala.