The film is based on the world's number one musical comedy Mamma Mia, featuring songs from the Swedish group ABBA. The movie is mainly filmed in Greece, mostly on the beautiful island of Skopelos, near Skiathos in the Sporades.
The island is called Kalokairi in the movie, so if you want to see the island in the film you should go to Skopelos. Locations where the film was shot is Kastani bay and Kastani beach, and at Agios Ioannis, a rock with a small chapel in the north. Other locations are the port of Skiathos town and Damouchari in the Pelion region, north of Skiathos.
The film is directed by Phyllida Lloyd.
Cast: Meryl Streep, Pierce Brosnan and Stellan Skarsgård.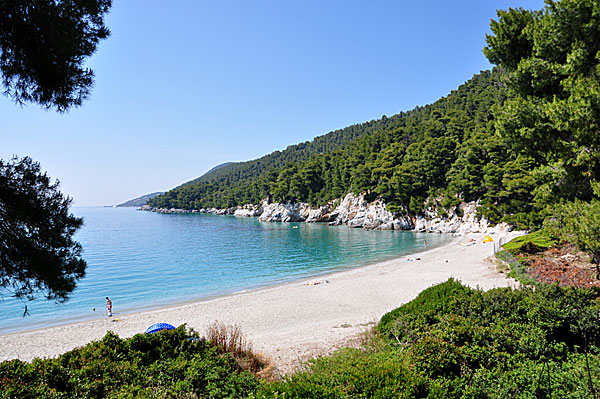 Kastani beach in Skopelos.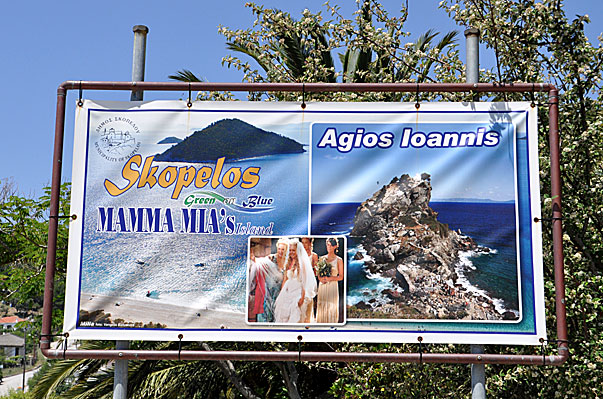 Advertisement for Agios Ioannis in Skopelos.