TRAVEL TO POROS
It is possible to go on a package-holiday to Poros from several countries. If you choose to travel independently, go by air to Athens and continue by ferry to Poros from Athens' port at Piraeus. Many daily departures. Poros also has very good boat connections with Aegina, Hydra and Spetses, as well as with Galatas on the Peloponnese.
Book ferry tickets online here »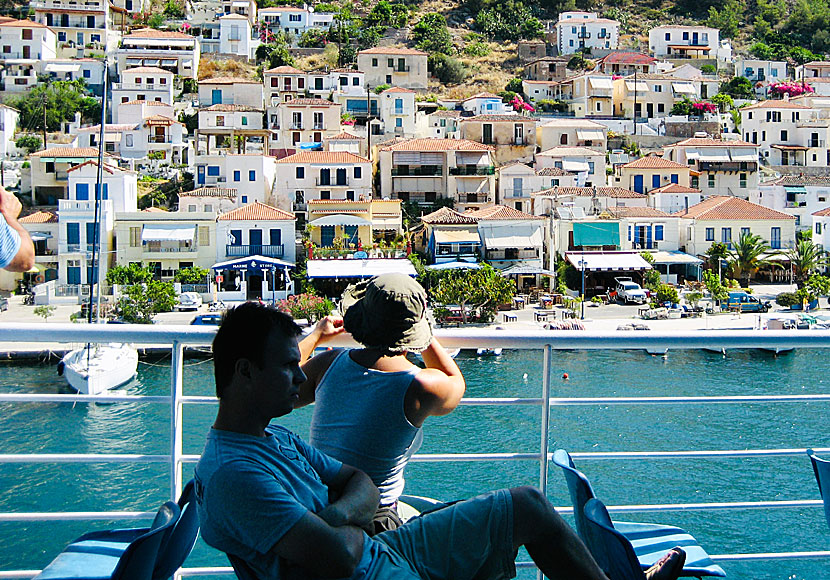 Poros town seen from a ferry on the way to Hydra.
GETTING AROUND ON POROS
Bus operates the beaches on the south coast, and the monastery of Zoodochos Pigis. Otherwise, cycling is the best way to get around. As I said, the distances are very short, there are few slopes, and it is cheap. You rent a bicycle in Poros Town. Boats to Galatas are shuttling from the small port in Poros Town.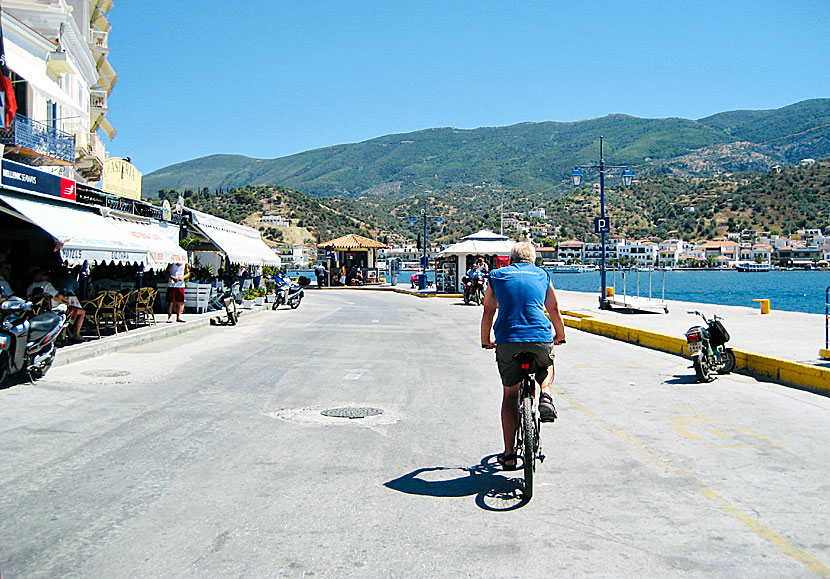 Poros is a perfect island to cycle on. Galatas in the Peloponnese in the background.
VILLAGES ON POROS
Just like on Spetses and Hydra, there is only one village on Poros, namely Poros Town. Most of it revolves around the cosy waterfront lined with tavernas, bars, cafes and shops.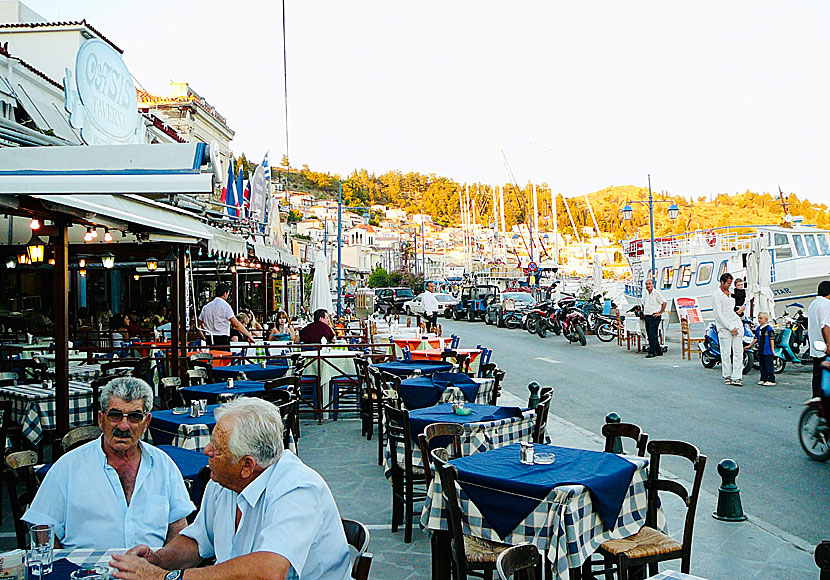 Along the cozy harbor promenade in Poros Town are many good restaurants.
The dominant building is the Clock Tower that seems to be watching over the town. The view from here is fantastic, both over the sea, and also over the older parts of Poros Town. The sunset is beautiful from many places in the town, but the most beautiful sunset is seen from the Clock Tower. Behind the Clock Tower, there are countless of narrow streets flanked by old nice houses.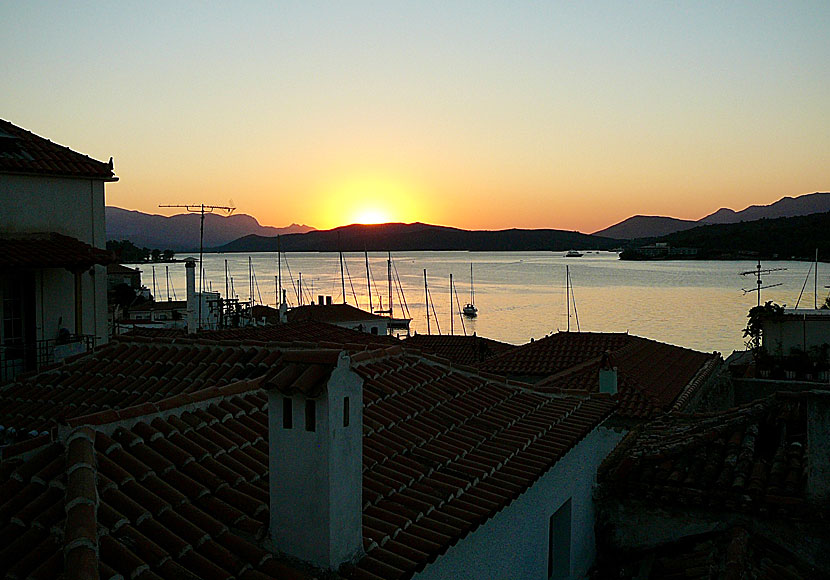 The sunset seen from Dimitris Family Taverna in Poros Town.
Dimitris Family Taverna is located in one of the alleys. It's one of the best tavernas I've eaten at. Dimitris is both a butcher and the owner of the taverna. The slaughterhouse itself (and the kitchen) is located opposite the taverna. The menu is huge, the food is fantastically tasty and the prices below average. Here you really get value for money. Views and the sunset are available for free.