Kastro is just three kilometres from the port. The bus stops both at the beginning of the village, and at the end of it. Regardless of where you get off you will be met by typical Cycladic architecture and houses intertwined along narrow winding alleys.
The village is built on the ridge of a nearly 300 metre high cliff. Where the parts of the village are facing the sea, the cliffs falls steeply into the sea.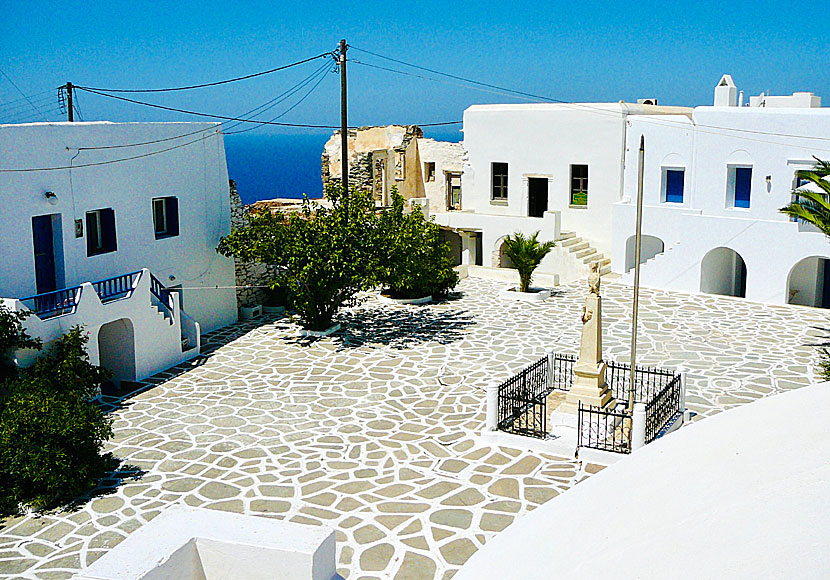 The oldest parts of the Kastro.
The village was built at this spot so the inhabitants could be protected against the pirates who then ravaged the entire Mediterranean. The oldest part of the village is built like a castle, that is why it is named Kastro since it means castle. Clear traces of the Kastro is still visible. In the square, there is a beautiful church called Pantanassa.
The village is really small, and it do not take long before you have walked in all alleys. However, it will take long before you are tired of looking at the village, for it is indeed a lovely village. Anyone who likes a typical Cycladic "chora" can do nothing but love Kastro. Especially for the beautiful mix of old houses that are in ruins, and newly renovated houses so whitewashed that your eyes will hurt. Please visit Kastros twin village Chorio village, which is next to the Kastro.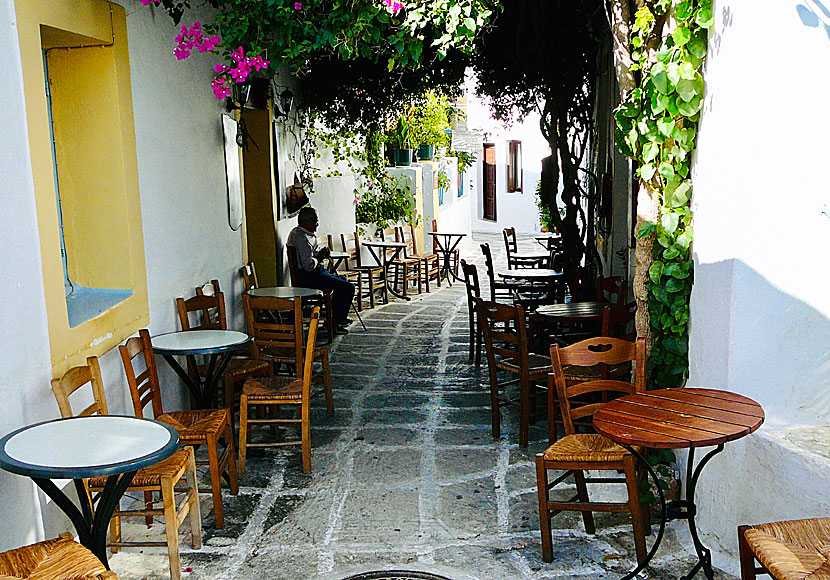 Café in Kastro.