Actually, there is only one real village on Schinoussa, and that is Panagia or Chora as most people say. Messaria is so small so if it should be situated on a bigger island it would not even be on the map. The port, called Mersini, is even smaller and do not count as a village, here are just a few houses, two of them are tavernas. There is also a small beach in the port that is good enough for a swim while waiting for the ferry.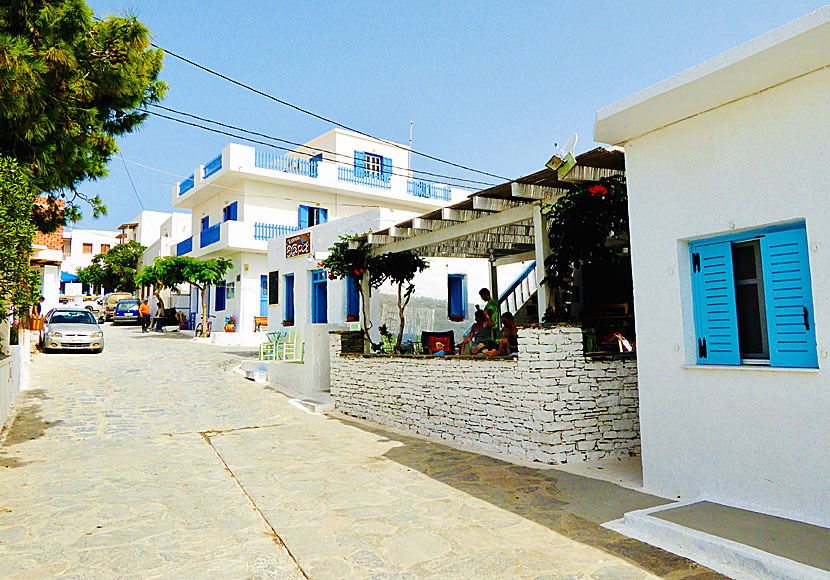 Chora is a charming little village, it only takes a few minutes to get to know. The main street that runs through the village is basically the only street, in addition there are only a few alleys. I filmed the whole main street one year, I started at one end and walked the street slowly until I reached the end. I met a man on a donkey, a smiling priest and a newborn donkey baby with its mother. When I had filmed the whole village I had used 4 minutes of film. Chora is not bigger than that.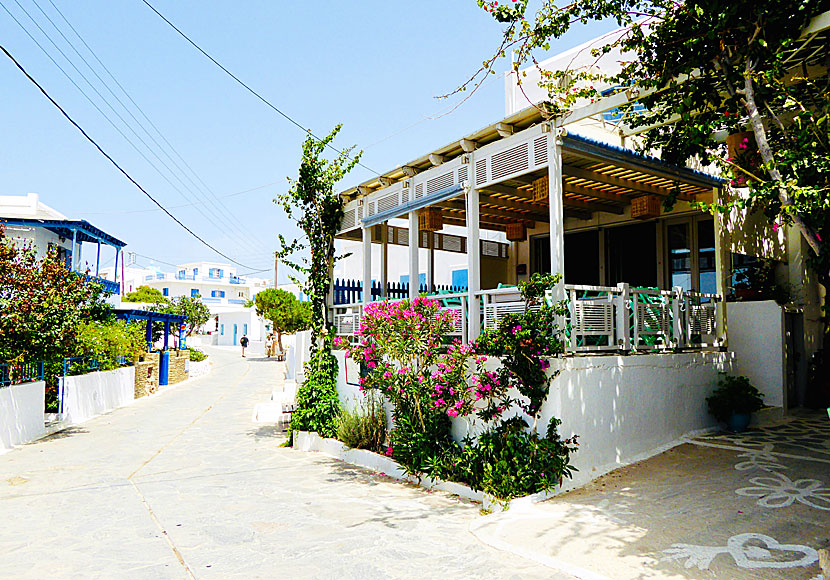 Taverna Kira Pothiti in Chora.
It is a village that one easily falls in love with, here is a natural charm that is almost impossible not to fall head over heels for. The village lies on a high hill and the view of the sea is spectacular. Along the main street is a few pensions, a few shops, a few tavernas and cafes. Car traffic is minimal, donkeys is still a common means of transport. It is a delight to sit in one of the cafes and absorb the everyday life, stress does not exist, often one becomes seated for a long time.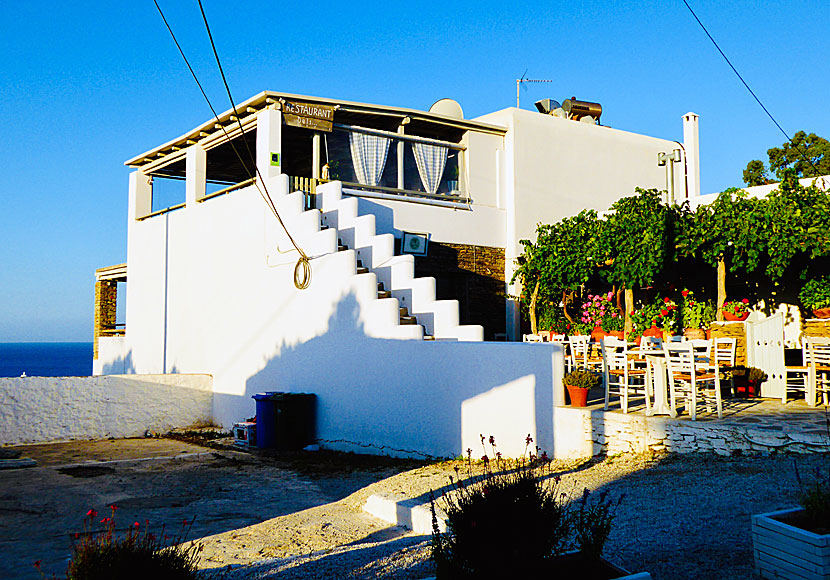 Restaurant Deli in Chora serves very good Greek food.