Most beaches on Samos consist of pebbles or small stones, but there are also some sandy beaches. Tavernas can be found on most beaches, and if you like snorkelling in crystal clear water, there are several wonderful places for that.
Note that some beaches are missing from the list, it will be added later. Examples of such beaches are Livadaki beach north of Vathy, Agia Paraskevi east of Vathy and the beaches of Mikro Seitani and Megalo Seitani between Drakei and Karlovassi.
Here we have gathered the 24 best beaches on Samos.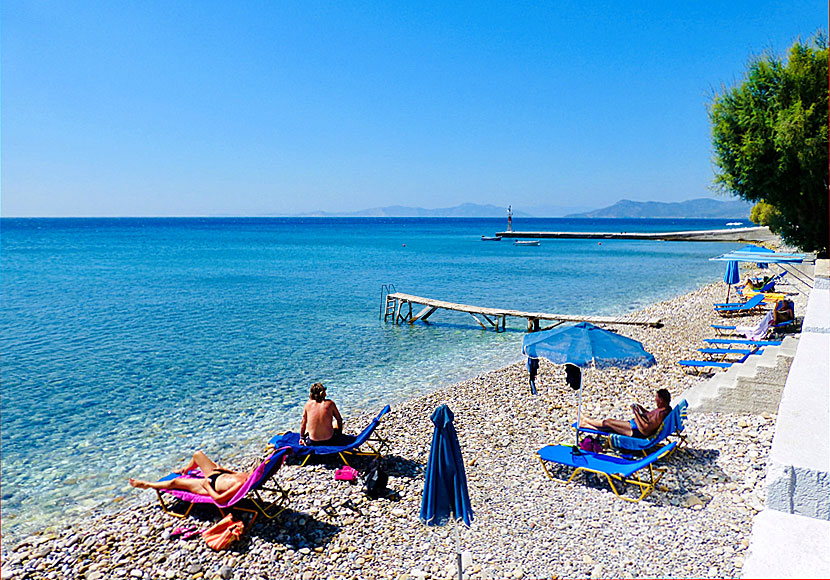 Balos beach. Read about Balos here »
Gangou beach.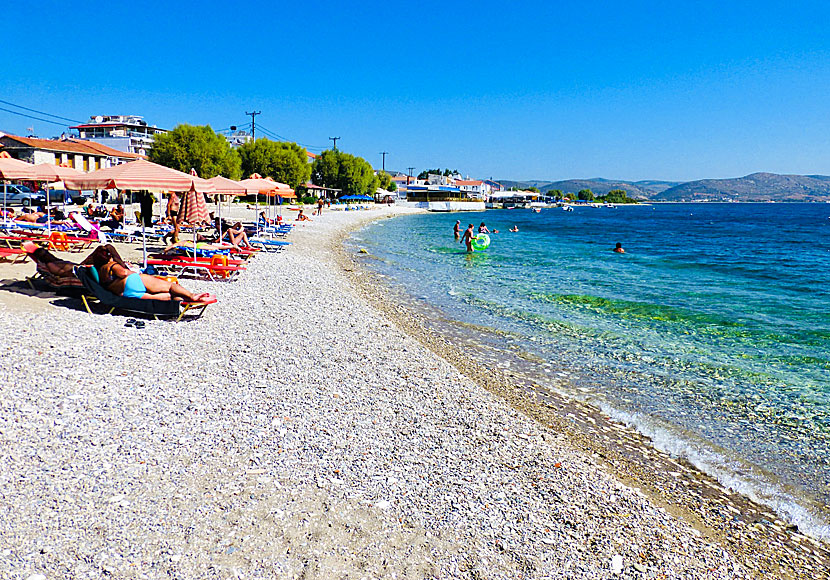 Ireon beach. Read about Ireon here »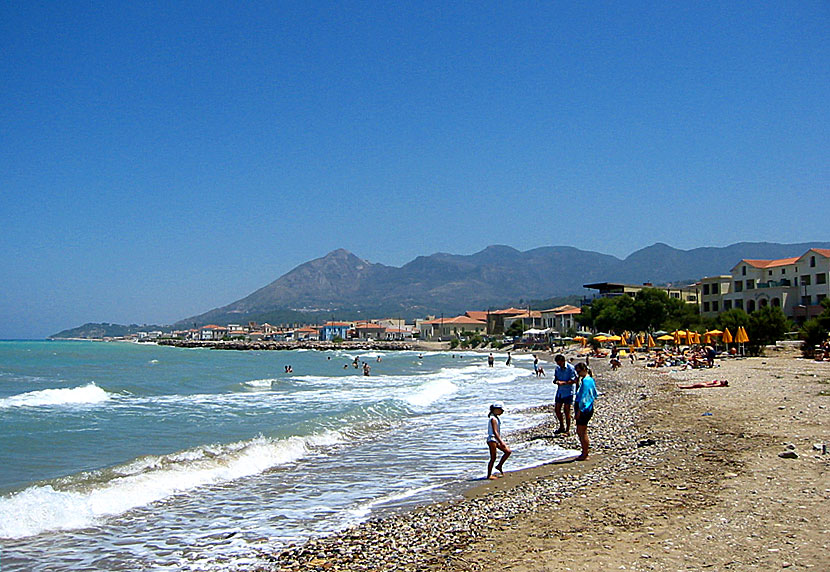 Karlovassi beach.