From Gialos beach (the port beach), a road leads west to Koumbara beach. Before arriving at Koumbara you will see a beach on the left called Tzamaria. It is a small beach with few visitors. The beach is nothing special, but it may be good to know about, because if it is windy, here is usually lee.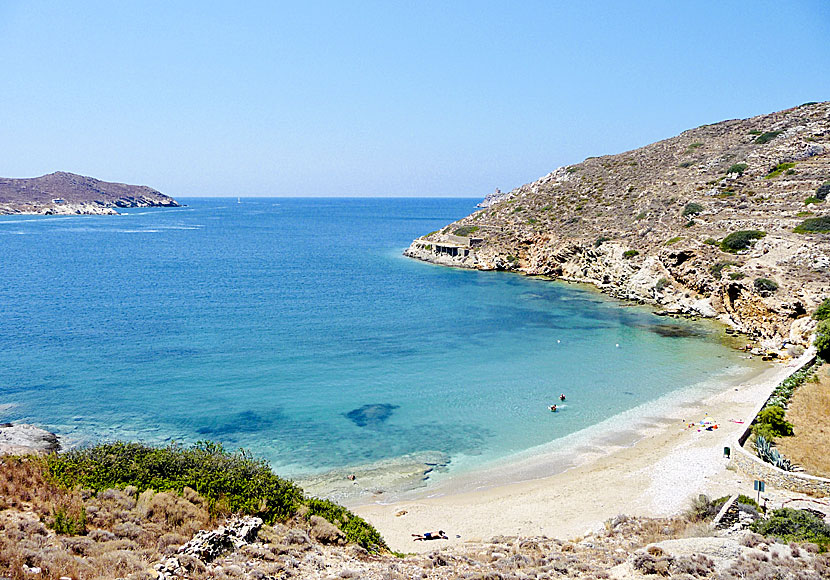 Tzamaria beach along the road to Koumbara.
After Tzamaria lies Koumbara beach, a small tourist resort with a pretty good sandy beach, and a few smaller beach strips around rugged rock formations. It is a perfect spot to watch the sunset, you can go for a swim and watch the sun go down at the same time.