Marathounda is my favourite beach on Symi. The beach is pebbled, just like many other beaches on the island. There are two reasons why I like this beach so much: it has a beautiful location (that I appreciate) and a nice crowd of refractory and pretty funny goats are living on the beach. So if you like the combination of pebbles and goats, you should immediately go to Marathounda beach.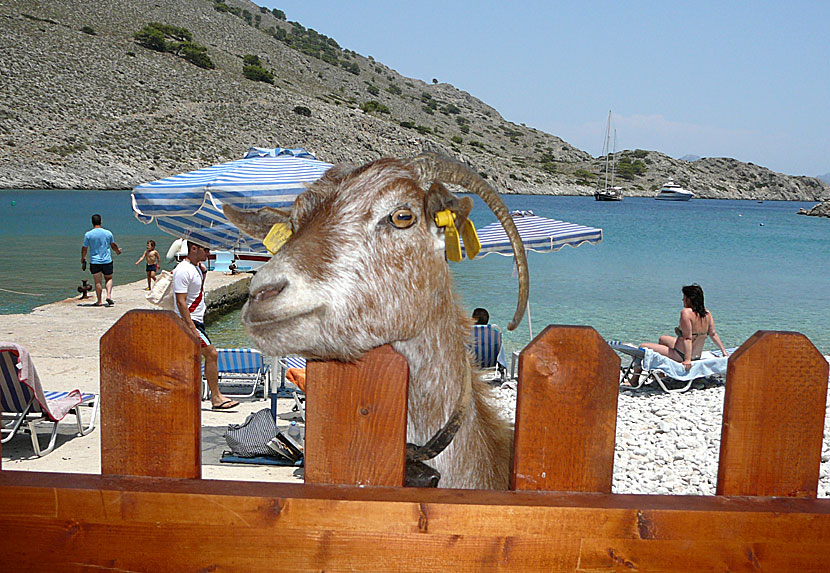 One of many curious goats on Marathounda beach.
The goats are as domestic as goats can become, and they do everything they can to steal food from us poor tourists. The only taverna is fenced in by a high fence to stop the goats from entering. It helps so-so.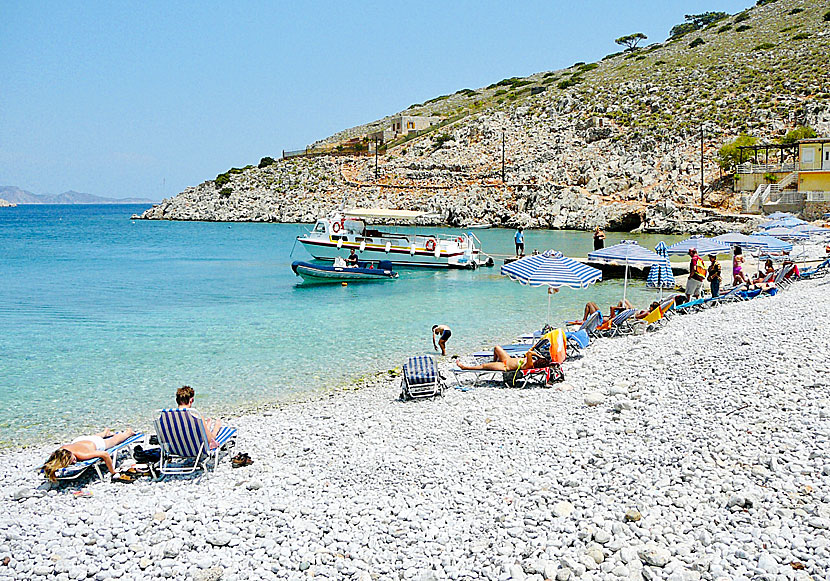 Part of the pebble beach of Marathounda.