Almost exactly in the centre of the island, about 8 kilometres from Mykonos Town, lies the small village of Ano Mera. The village is spread over a large area, and if it were not for the square with all tavernas and souvenir shops, you would not even notice that there was a village here. The architecture is quite uninteresting and differs significantly from the architecture in Mykonos Town.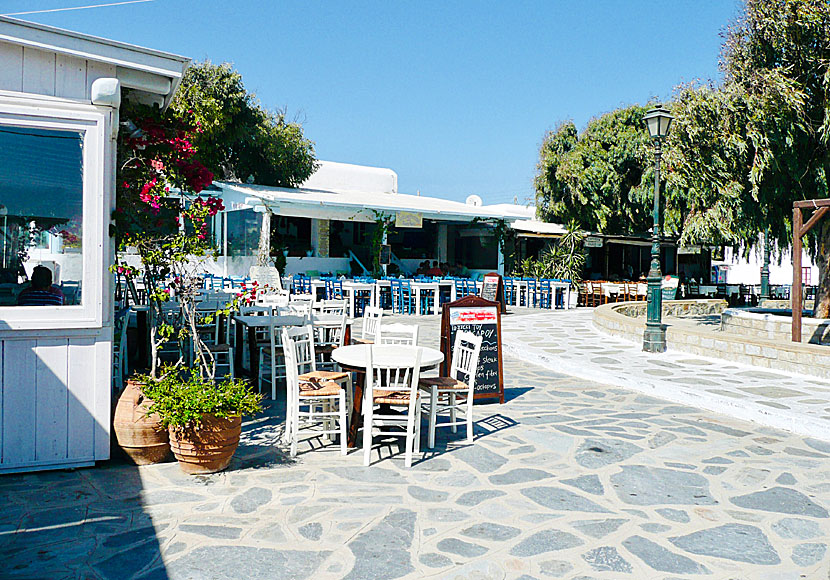 Tavernas in Ano Mera.
The only reason to stop in Ano Mera is the monastery of Panagia Tourliani, built by monks from Paros in the 16th century. The monastery is a tranquil oasis that is well worth a visit.