Agia Anna beach is located about 12 kilometres east of Mykonos Town. The beach lies between the more famous beaches of Kalo Livadi and Kalafatis. Agia Anna is a beach for me and it's mainly because it's not so exploited, and it's usually not crammed with people.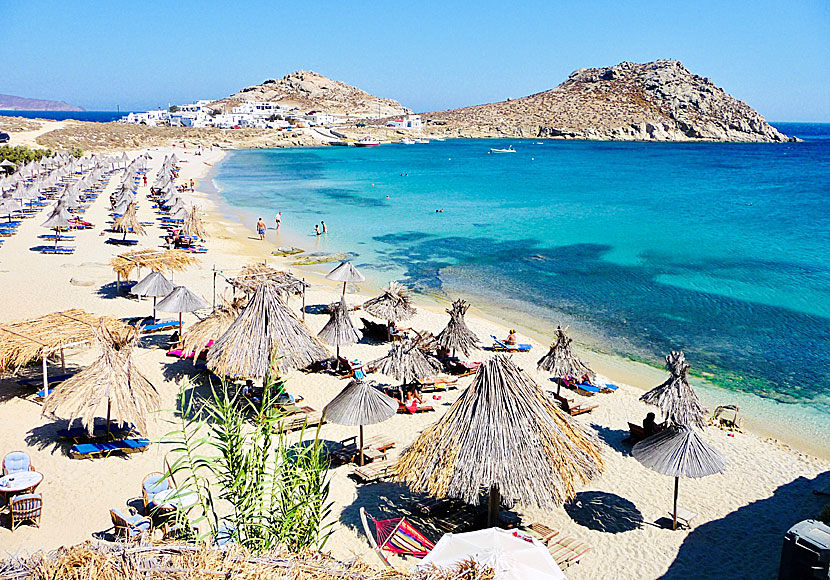 Agia Anna beach. Tarsanas are visible in the background.
But the best thing about Agia Anna is not the beach itself, it is the nearby Cape Tarsanas. And you might wonder what it is that is so special about Tarsanas? Well, you find one of Mykonos' best tavernas here: Fish Taverna Markos.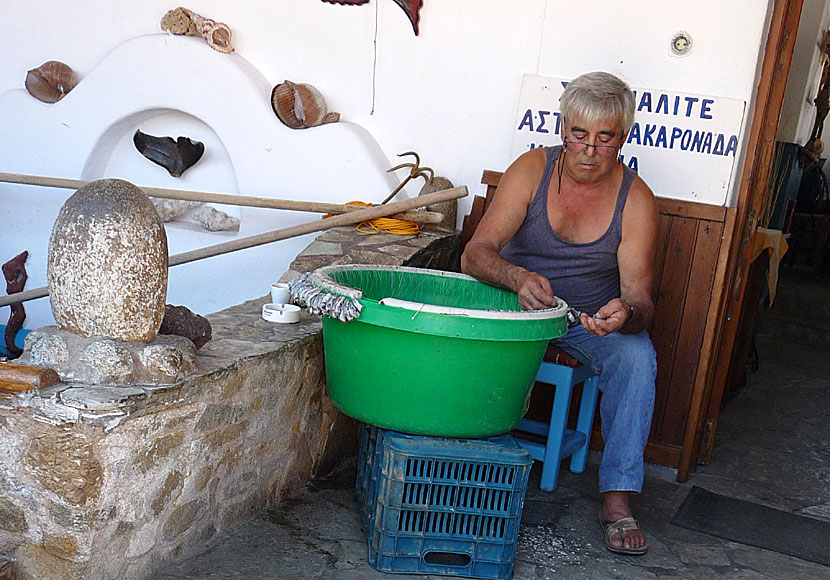 Fisherman Markos is preparing the next fishing opportunity.