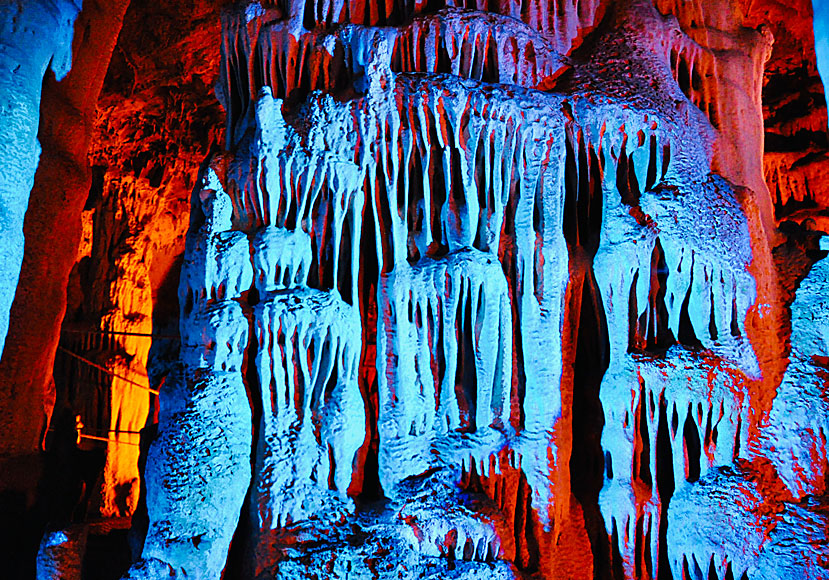 Sendoni cave.
The cave is located in Zoniana. The village got its fifteen minutes of fame in November 2007 when more than 40 armed policemen arrived in the village in a convoy with about ten vehicles. Zoniana was at the time like a place outside the law where cannabis was cultivated and a large-scaled drug traffic took place. When the police arrived they were met by some twenty armed men that opened fire with Kalashnikovs.
Three policemen were injured, one seriously, the latter died in 2015. I was in Greece when this happened and followed the drama on television. It ended with many arrested, and burnt down cannabis plantations.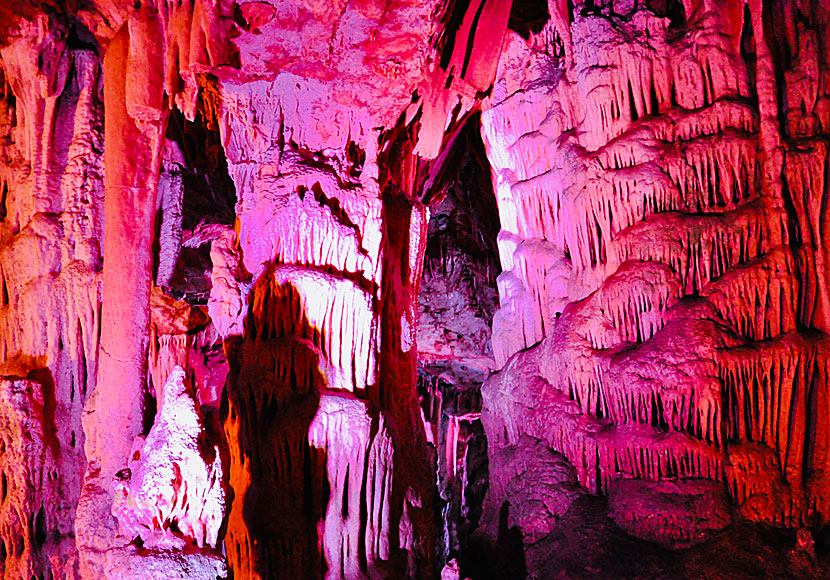 Sendoni Cave. There is even a cave troll in the cave. Can you see it?
Sendoni Cave and the village of Zoniana are located near the village of Anogia, which I can highly recommend.