Rodakino is located about 13 kilometres west of Plakias in southern Crete. The small and rather worn village set nicely on the exit of a dramatic gorge. The village is divided into two parts, one lower (Kato) and one upper (Ano). In the lower part there are a couple of tavernas, some pensions and shops.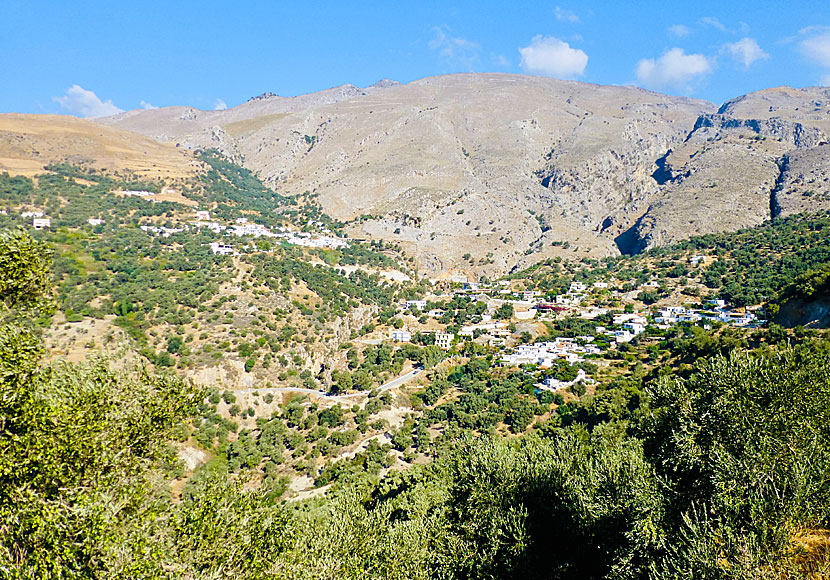 It used to be quite scary to drive over the bridge that crossed the gorge. Back then it was a very old stone bridge, but since some time ago that bridge has been replaced with a new bridge, so it no longer tickles your stomach when you drive over the bridge.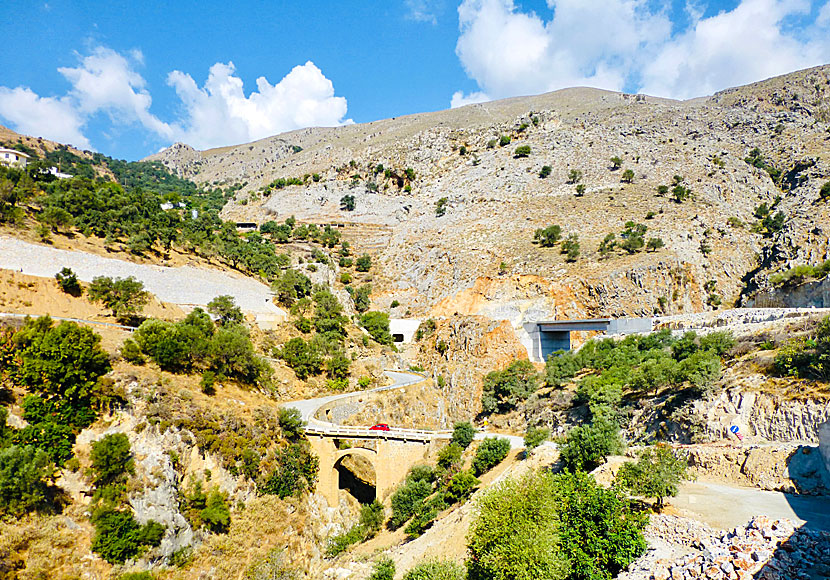 The old stone bridge and the new concrete bridge that crosses the Rodakino gorge.
From Kato Rodakino, a road leads down to the sea (2 km) to the famous Korakas beach. It was here that the kidnapped General Kreipe was taken on board a boat and taken to Egypt. British Major Patrick Leigh Fermor and Captain William Stanley Moss carried out the kidnapping outside Archanes near Heraklion.
After sneaking into Crete, they followed a strategy that included disguising themselves as German soldiers and kidnapping the general at a roadblock. The soldiers dressed up as German soldiers and used a captured German car to sneak up close to the general's car. At a roadblock near Heraklion, they stopped the general's car and overpowered the German drivers.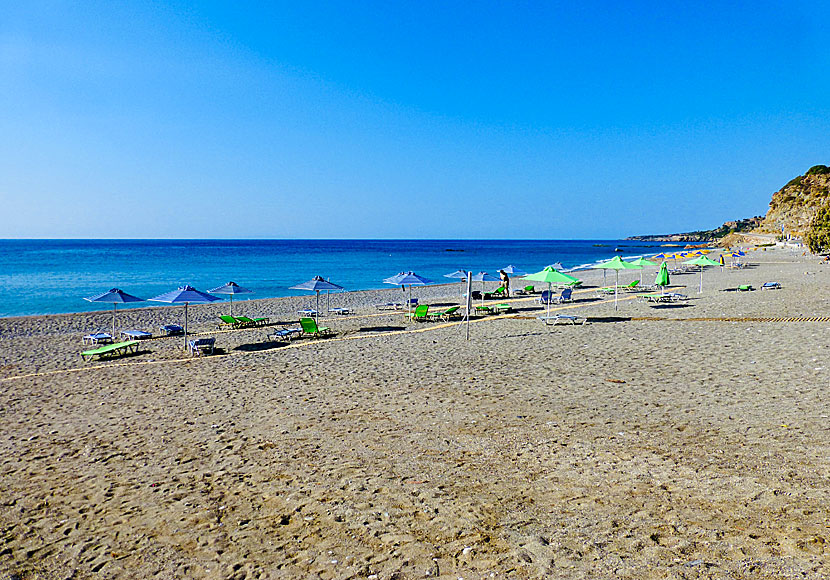 Korakas, Rodakino, Hohlakas or Sunrise beach in one direction.
Despite the challenges, they managed to carry out the kidnapping successfully and hid with Kreipe in the mountains. During their escape towards the coast they faced several dangers, but finally they reached an Allied allied evacuation site here at Rodakino beach. There is a plaque on the beach showing where they took General Kreipe.