Excavations have been going on since 1969. Lots of finds have been made, including jewellery, bronze tools, vases and pottery. Also clay larnakes (ash coffins) decorated with double axes and scenes from ritual bull hunts.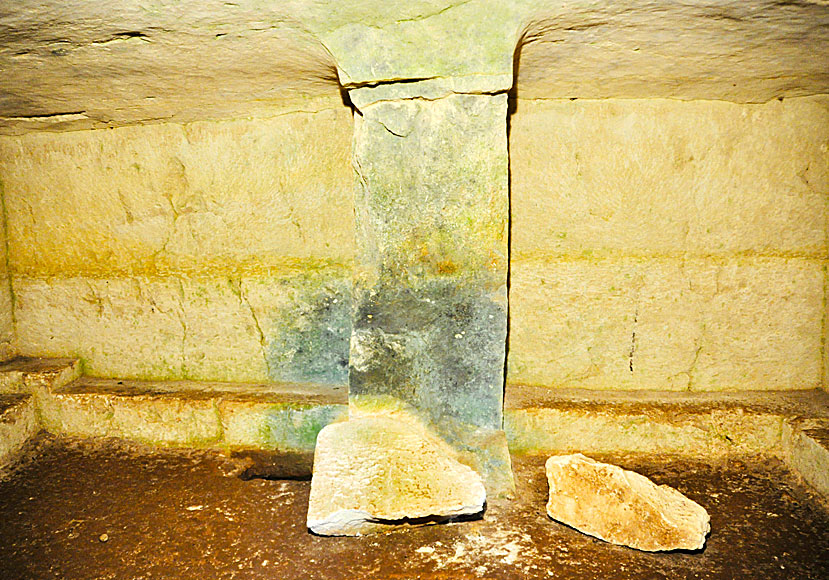 One of the larger tombs in Minoan cemetery of Armeni.
Many of the findings are on display at the Archaeological Museum in Chania, and in Rethymno. What is perhaps most interesting is that archaeologists have not been able to explain why there was such a large cemetery right here, because there were no large Minoan villages nearby.
Excavations have recently been carried out in and around the village of Kastellos located a few kilometres southwest of the cemetery. In 2012, Yiannis Tzedakis (who have led the excavations since the start) could tell that it was quite certain that there is a buried Minoan village under Kastellos.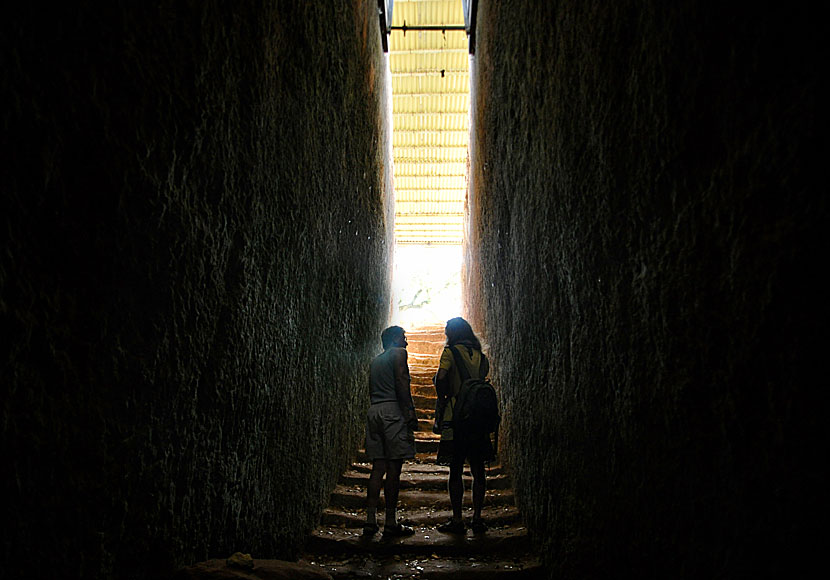 Certainly it sounds thrilling. Don't miss this amazing place. Open Tuesday - Sunday between 08.30-15.00. Free entrance.