The Taverna Iliomanolis lies just after the gorge's end and it must be one of Crete's best restaurants. There is no menu, you enter the kitchen and see what is available for the day. And I can promise that there is a lot to choose from. One gets completely dizzy of all goodies.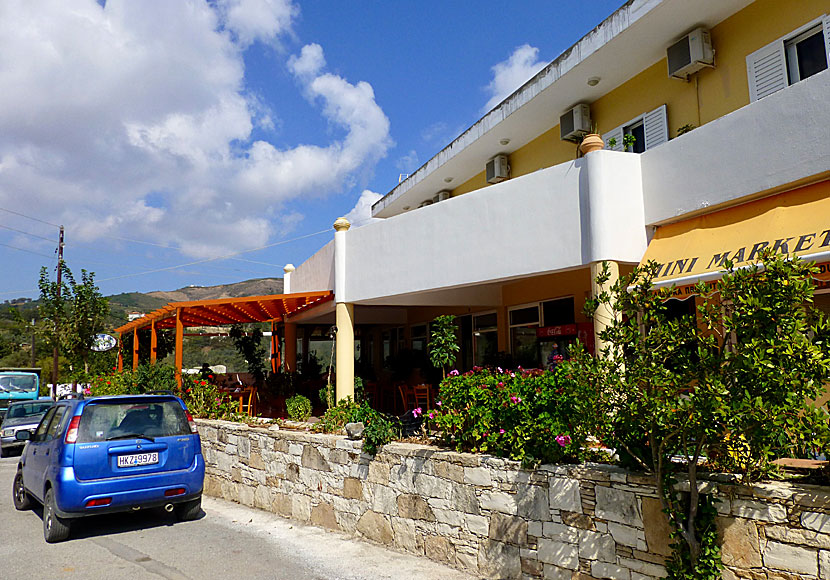 Taverna Iliomanolis.
Last time we were here we chose: beetroot, zucchini, chorta, pickled onion, pickled artichoke and a baby pork stew filled with all kinds of delicious titbits. Everything was locally produced. It was heavenly delicious! The bill ended at € 15.80 for two people, and then included bread, water, a Fanta and an Amstel. Don't miss the Taverna Iliomanolis!