Just west of Agii Deka, south of Zaros, lies the ancient city of Gortys, or Gortyn as it is also known. The city was initially a Minoan city, but is today mostly famous for being the Romans' capital in Crete. The city was destroyed in the 9th century AD.
Before I came to Gortys, I had read about the site and its history, and I really looked forward to see Gortys in reality. But I was disappointed, there was not much to see, I think, and it was not worth the entrance of 4 €.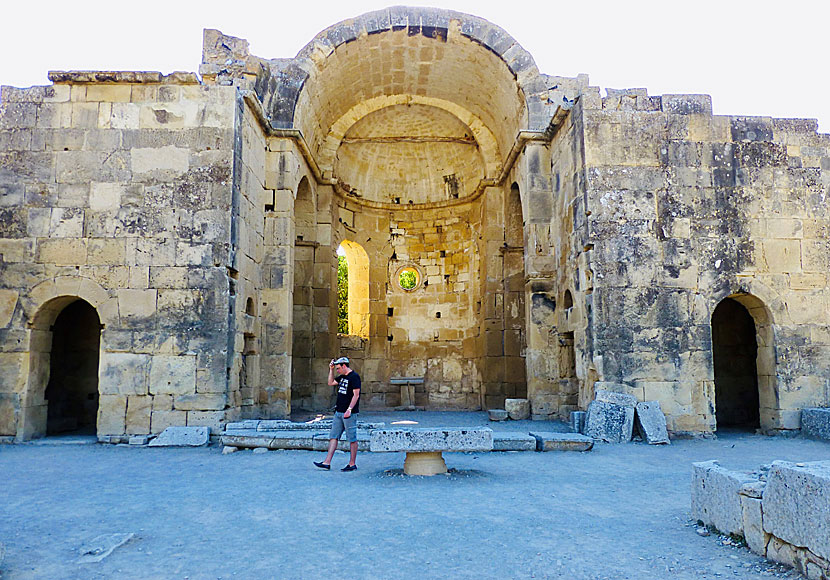 The Cathedral of Agios Titos in Gortyn.
What I liked was the remains of the church of Agios Titos from the 7th century AD, the remains of the theatre Odeon where the law code of Gortyn was discovered in 1884, which is the oldest and best-preserved law code (the texts remain) from ancient Greek, as well as the nice collection of antique statues next to the small cafe. It costs nothing to see the statues.