Agiofarago beach is located at the exit of Agiofarago Gorge, which in turn is located south of the villages of Zaros and Sivas in the regional unit of Heraklion.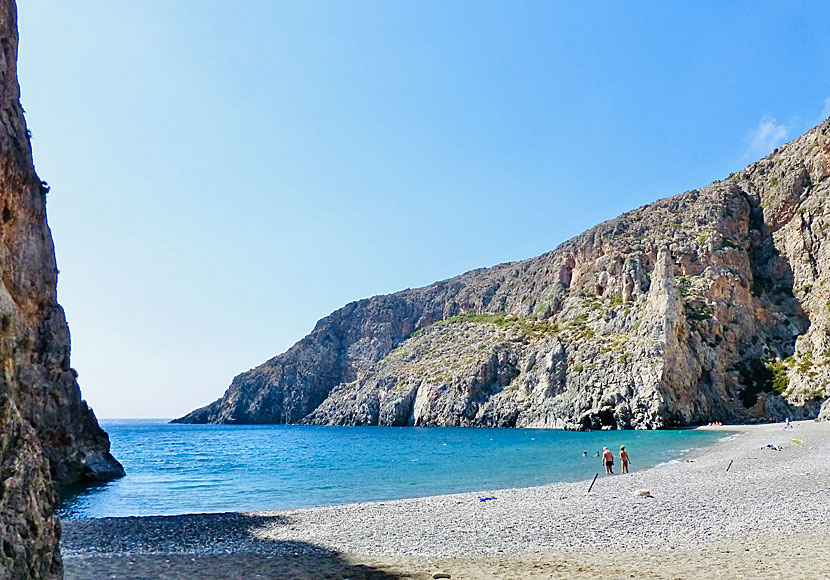 Here the walk ends in Agiofarago Gorge.
The only way to get here is on foot. The walk to the beach takes between 40-60 minutes one way. Is it worth the long walk to the beach? Yes, I think so, because the walk is as nice, and easy, as the beach is cool.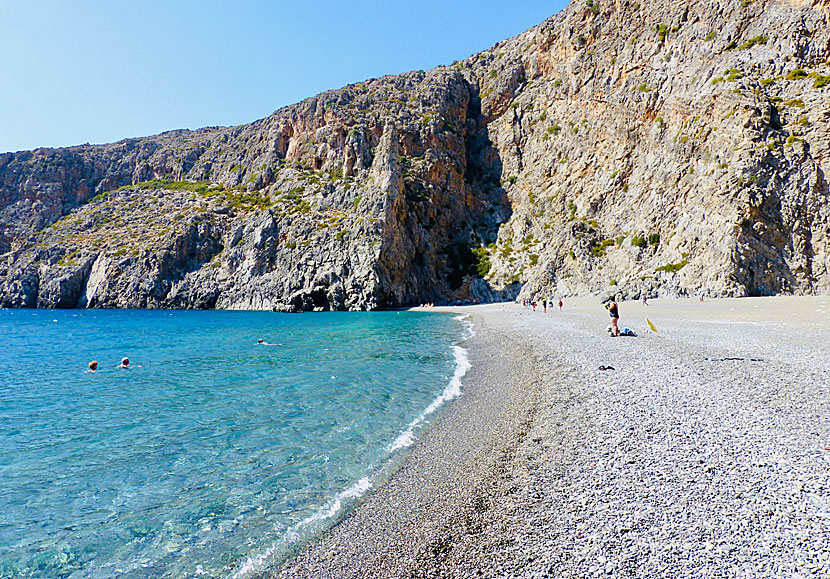 The beach is surrounded by high cliffs and it is common to see soaring Griffon vultures.