Plaka is the capital of Milos, located about 4 kilometres north of Adamas. That it is the island's capital is a bit strange because Adamas is so much bigger and busier. Plaka has about 750 permanent inhabitants and Adamas has about 1,350.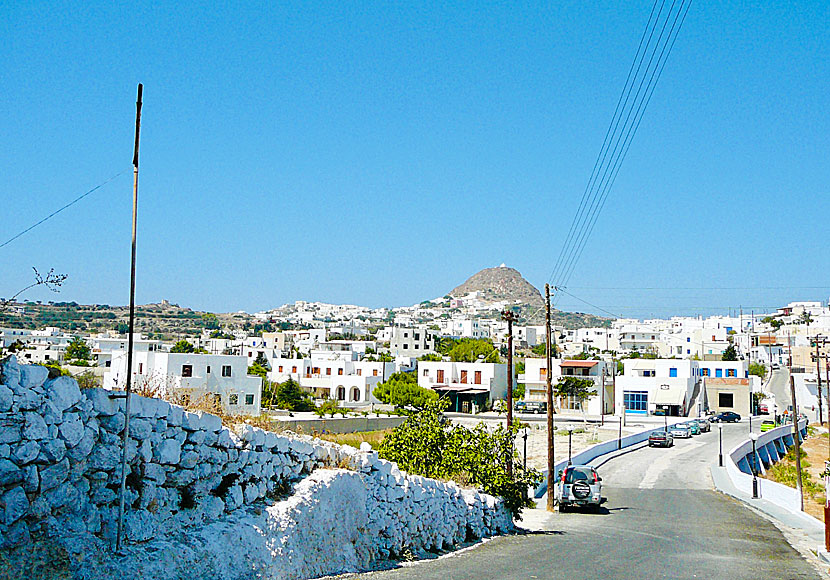 Plaka stands on high ground and offers an admirable view from the hill that descend abruptly to Klima. Plaka is a fine sample of a Cycladic village: narrow alleys lined with whitewashed houses with coloured doors and windows and cosy tavernas with tables and chairs in the small squares and alleys.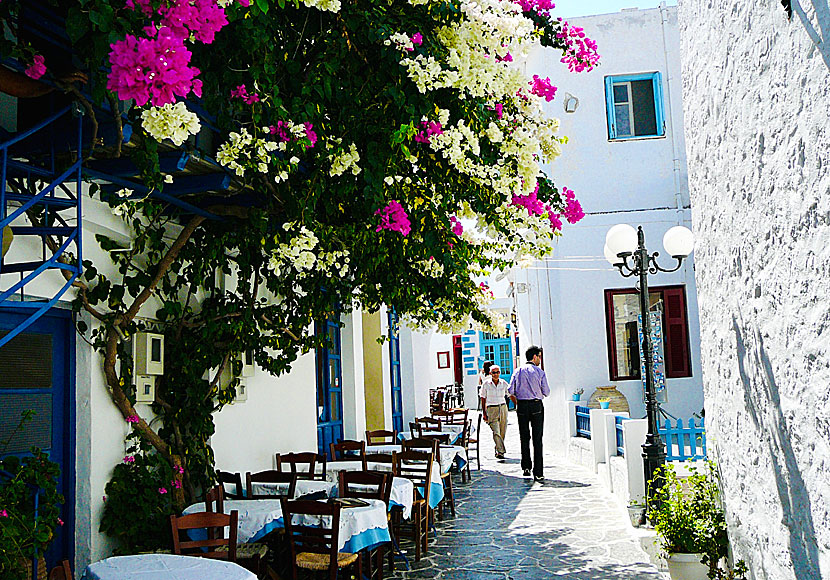 One of several cozy tavernas in Plaka.