Hydra is not known for its fantastic beaches, there are only a few, but the water is lovely and there are several wonderful rock baths if you - like me - like it.
The most popular beach is Vlychos beach and the Spilia rocks in Hydra Town. Personally, I like Spilia most, partly because the rocks are in the town of Hydra, partly because the water is perfect if you like snorkelling. Tavernas can be found on almost every beach, if not then it is not far to a taverna.
All the beaches below are within walking distance of the town of Hydra. The first five beaches are to the left of Hydra town, and they are in the order they come, with Spilia first and Plakes last. If you go to the right of Hydra town, you will soon reach Mandraki beach, which consists of two beaches. There are also some inaccessible beaches that you can take a taxi boat to.

Here we have gathered the 6 best beaches on Hydra.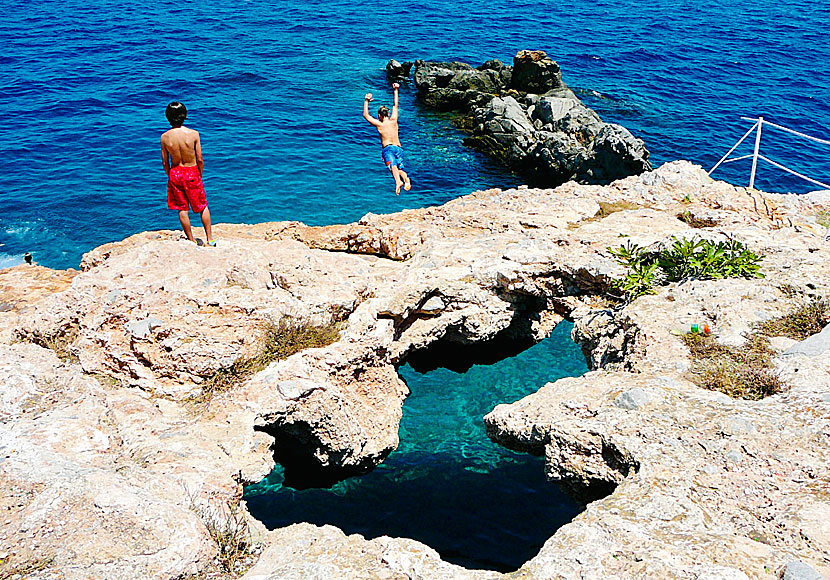 Spilia rock beach.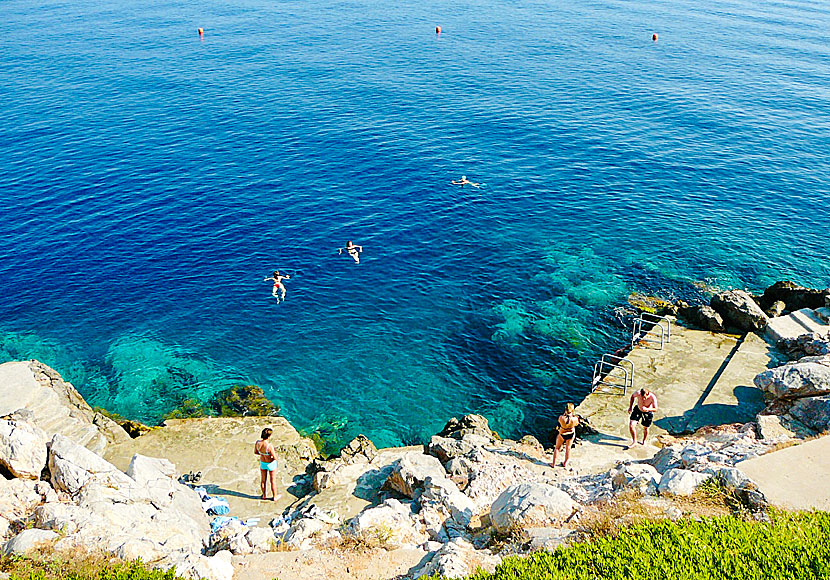 Spilia rock beach.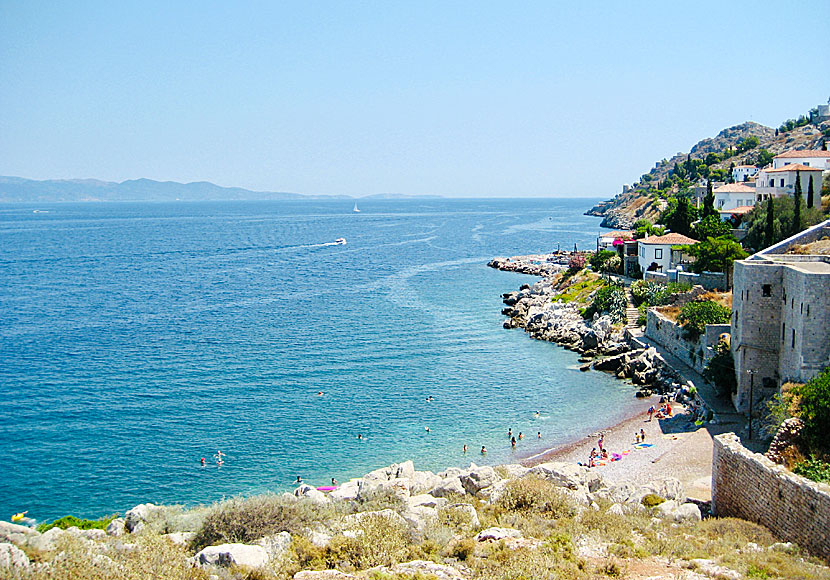 Kaminia beach.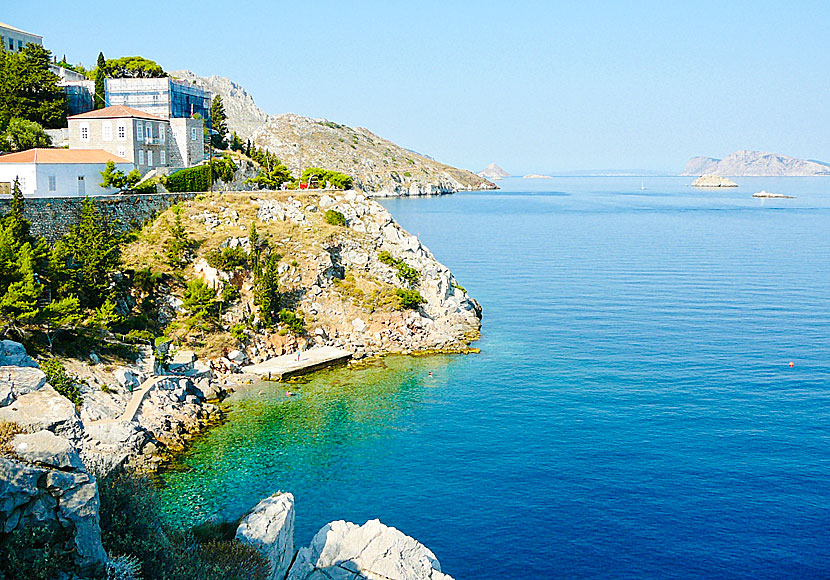 Avlaki beach.